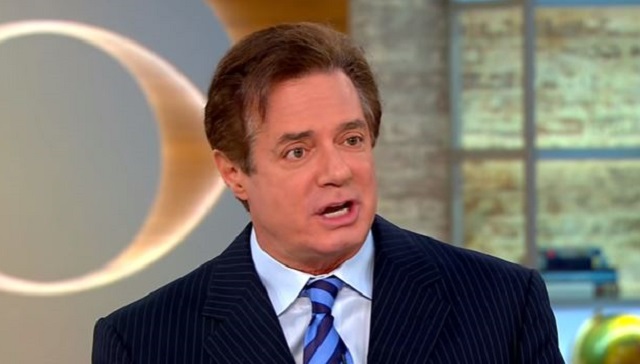 Donald Trump Jr.'s bombshell disclosure of emails he exchanged in setting up a meeting with someone he believed to be a Russian attorney with official documents incriminating Hillary Clinton could have significant consequences for other people involved in President Donald Trump's campaign. Jared Kushner and Paul Manafort were specifically mentioned to be included on the emails and part of the meeting.
The emails could be damaging to them, as senior members of Trump's campaign, because they show that they were aware of the circumstances leading to the meeting, including how it was framed as government-acquired information that would be used to help the campaign.
Buried in a recent Politico article is an interesting tidbit. A source close to Manafort says he apparently has a defense.  The former campaign manager reportedly had no idea what Trump Jr. was up to. From the Politico article:
A source close to Manafort told POLITICO on Tuesday that the campaign manager hadn't read all the way to the bottom of the email exchanges on his phone and that he didn't even know who he was meeting with when he attended the 20 to 30-minute session. Kushner's attorney did not respond to a request for comment.
Yes, it appears Manafort defense is that he didn't read to the bottom of the email chain that was sent to him. In internet-speak, that's the equivalent of "TL;DR," or, "too long; didn't read," which people say in response to messages or articles sent to them that they don't care to spend time on.
Since he didn't read the whole email chain, the source says, Manafort didn't know what the context of the meeting was or who he was even about to talk to before he went to the meeting. Let's see if that holds up in court.
[Image via CBS screengrab]
Have a tip we should know? [email protected]