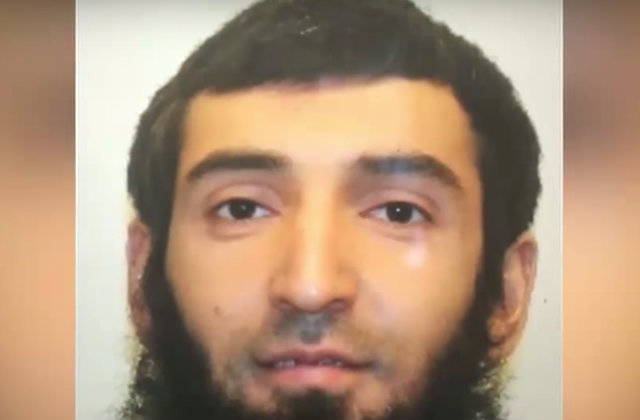 NEW YORK (AP) — A man charged with using a rented truck to run over and kill people on a New York City bicycle path has pleaded not guilty to an indictment including multiple potential death penalty counts.
Uzbek immigrant Sayfullo Saipov (sy-foo-LOH' sy-EE'-pawf) appeared briefly Tuesday in Manhattan federal court. His court-appointed lawyer told federal Judge Vernon Broderick he was pleading not guilty to an indictment returned last week.
Authorities say the Paterson, New Jersey, resident killed eight people with his Oct. 31 truck attack near the World Trade Center.
Saipov moved to the United States legally in 2010 from Uzbekistan. Authorities say Islamic State group propaganda was found on his cellphones.
Saipov lived in Ohio and Florida and worked as a commercial truck driver before he recently moved to New Jersey with his wife and children. He remains held without bail.
Have a tip we should know? [email protected]