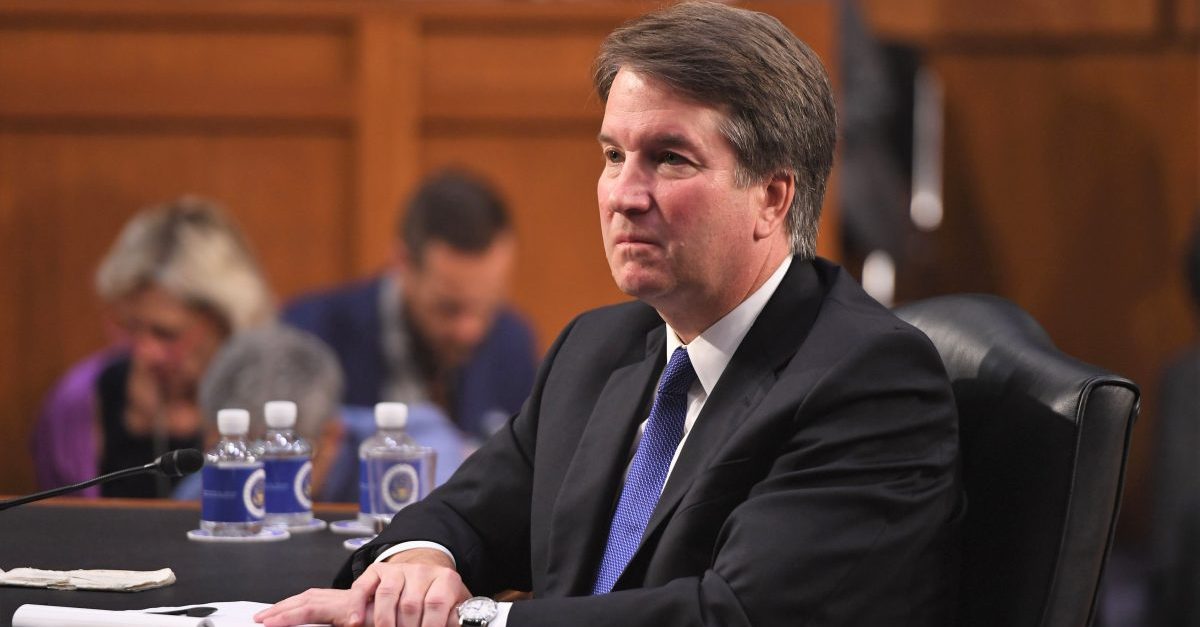 Alaska Governor Bill Walker has weighed in against the candidacy of controversial Supreme Court nominee Brett Kavanaugh. This rejection is being viewed as an attempt to influence undecided Republican Senator Lisa Murkowski's vote.
Walker was joined in his opposition to Kavanaugh by Alaska's Lieutenant Governor Byron Mallot. Both Walker and Mallott are independents and are not officially affiliated with either the Republican or Democratic Parties. In a joint press release, the Alaskan co-executives state emphatically:
We opposed the nomination of Brett Kavanaugh to the U.S. Supreme Court…Mr. Kavanaugh's record does not demonstrate a commitment to legal precedent that protects working families. Key aspects of our nation's healthcare and labor laws may be at risk if Mr. Kavanaugh receives a lifetime appointment.
Walker and Mallot cite a list of issues on where they believe Kavanaugh is out of step with the interests of Alaskans. Healthcare appeared at the top of this list and the press release notes that Walker and Mallot supported Medicaid expansion under the Affordable Care Act and retaining "protections for Alaskans with pre-existing health conditions."
The release continues, also taking Kavanaugh to task for his apparent disdain for the rights of Native Americans. Alaska has a large Native American population–a powerful voting bloc which is generally considered to have saved Murkowski's Senate career from the threat of a far-right GOP challenger in 2010.
On September 12, Alaska's largest Native organization, the Alaska Federation of Natives, issued a press release "strongly opposing" Kavanaugh's nomination due to "his views on the rights of Native peoples."
The Walker-Mallott release echoed those concerns, noting, "Mr. Kavanaugh's appointment could also jeopardize the Indian Child Welfare Act, Alaska Native Claims Settlement Act, and other laws that enable tribal self-determination due to [Kavanaugh's] narrow view of the relationship between federal and tribal governments. Alaska is home to 227 tribes, nearly half of all tribes in our nation."
At the end of the statement in opposition, Walker and Mallott also reference the allegations against Kavanaugh raised by Dr. Christine Blasey Ford.
Finally, we believed a thorough review of past allegations against Mr. Kavanaugh is needed before a confirmation vote takes place. Violence against women in Alaska is an epidemic. We do not condone placing someone into one of our nation's highest positions of power while so many key questions remain unanswered."
Law&Crime reached out to Senator Murkowski's office for comment but no response was forthcoming at the time of publication.
"I am someone who takes seriously allegations of sexual assault," Murkowski said on Monday. "I don't know If there's any 'there' there but it's my job along with 99 other members to determine if there is… Obviously, if Judge Kavanaugh has lied about what happened that would be disqualifying."
[Image via SAUL LOEB/AFP/Getty Images]
Follow Colin Kalmbacher on Twitter: @colinkalmbacher
Have a tip we should know? [email protected]