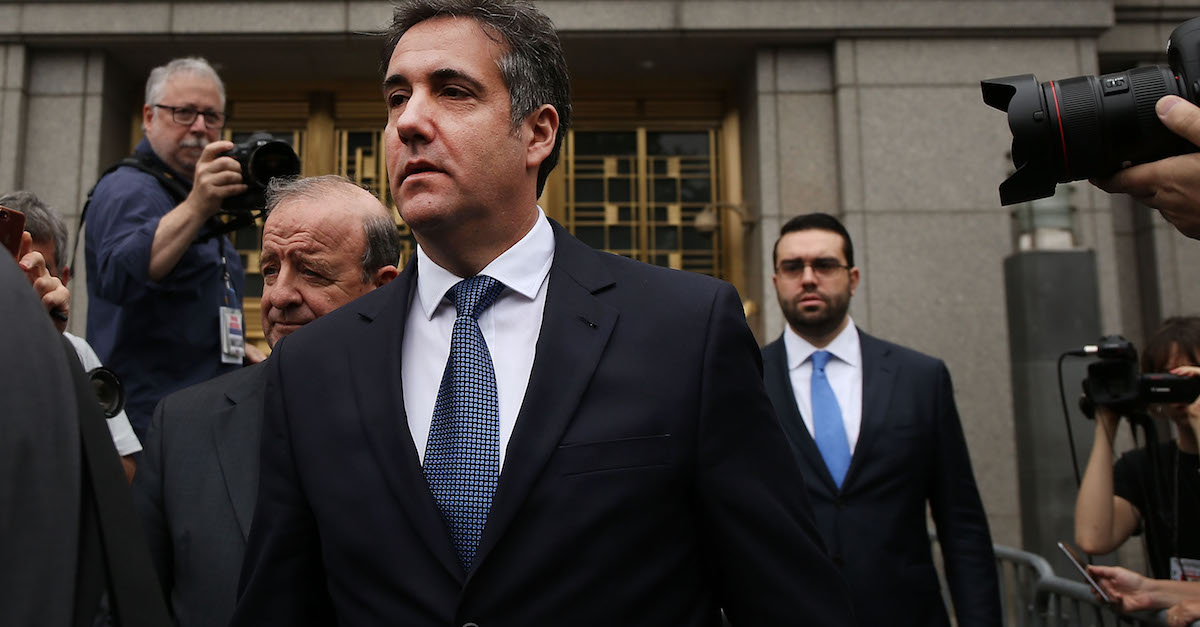 Another high-profile prosecutor connected to a case involving President Donald Trump's former associates is stepping down. Robert S. Khuzami, who led the Southern District of New York's prosecution of Michael Cohen, is leaving soon, according to The New York Times.
Khuzami, successfully secured a guilty plea from Cohen for a variety of charges, including campaign finance violations for hush payments he arranged to women who claimed to have had affairs with Trump. Cohen said he did this at Trump's direction to benefit the campaign. Cohen also pleaded guilty to bank and tax fraud allegations.
Recently, another well known prosecutor, Andrew Weissman, was confirmed to be stepping down. Weissman is a lead attorney in Special Counsel Robert Mueller's office, who was known for handling cases against Paul Manafort. The former Trump campaign chair was recently sentenced in his Virginia and Washington, D.C. cases. Soon after, Special Counsel's Office spokesperson Peter Carr confirmed to Law&Crime that Weissmann was leaving his position "in the near future."
Weissman's pending departure has been viewed as a signal that Mueller's investigation is wrapping up. Recently, rumors have swirled that Mueller may be submitting his final report any day now. According to the Times report, Khuzami said his departure is unrelated to anything political, and that he is leaving the Justice Department for personal reasons.
Khuzami has served as the deputy to U.S. Attorney Geoffrey Berman for 15 months. He is expected to be replaced by senior counsel Audrey Strauss, according to the Times' sources. Strauss would then head up any ongoing investigations related to Cohen, as Berman recused himself from those matters.
[Image via Spencer Platt/Getty Images]
Have a tip we should know? [email protected]