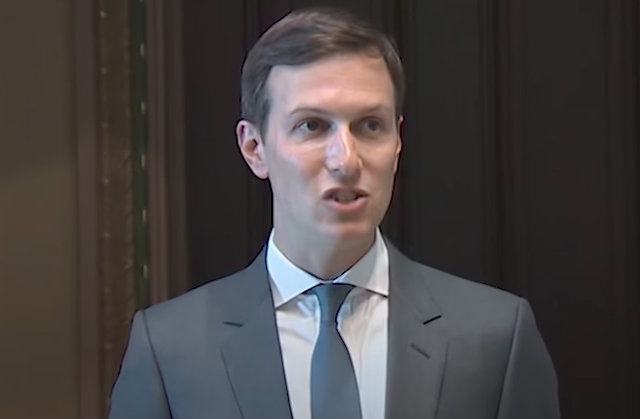 Jared Kushner's old company was sued Tuesday for allegedly breaking New York City rent stabilization laws. The non-profit Housing Rights Initiative filed their complaint against the Kushner Companies in Brooklyn Supreme Court, according to The New York Daily News. The lawsuit accuses the organization of employing a "predatory business model."
This fight stems over 18 Sidney Place, an 18-unit building. The company purchased it in 2014 from Brooklyn Law School. The property had been student housing, and thus exempt from rent stabilization. Since it returned to a private landlord, however, it had to be regulated by those statutes again. The Kushner Companies didn't do that, according to the complaint obtained by the Daily News. They only re-stabilized two units.
Stabilization laws protect tenants from huge rent increases.
"Kushner Companies is a rapacious predator," said Aaron Carr, executive director of the Housing Rights Initiative, in a statement obtained by Law&Crime. "A predator that has been hiding in plain sight. Lurking in the shadows of a broken enforcement system, Kushner has wreaked havoc on families, caused irreparable harm to our communities, and swindled affordability from this City. All in the midst of an affordable housing crisis."
A Kushner Companies spokesperson disparaged the complaint as "without merit."
Jared Kushner stepped down as CEO in January to become Senior Adviser to his father, President Donald Trump.
Have a tip we should know? [email protected]