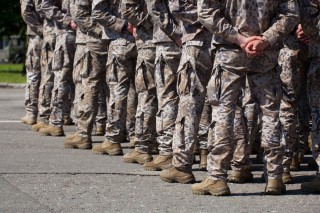 The U.S. Department of Justice announced on Monday that they reached a settlement agreement with HSBC Finance Corporation over allegations that between 2008 and 2010, the company illegally repossessed 75 cars that belonged to members of the military. The repossessions allegedly violated the Servicemembers Civil Relief Act, which protects people serving in the military from certain civil actions affecting their legal rights while they serve.
Under the Act, courts have to approve repossessions if the servicemember had taken out a loan and made a payment on it before they began their service. The DOJ said that HSBC did not get the necessary court orders.
"Servicemembers should never have to worry that they will lose their cars while they answer our nation's call to duty," Principal Deputy Assistant Attorney General Vanita Gupta, said.  "HSBC should have heeded these concerns before repossessing vehicles.  I commend the company for working cooperatively to reach an appropriate resolution once the department raised the issue."
HSBC sold off their car lending operations and assets to Santander Consumer USA Inc. in 2010. In 2015, the DOJ reached a settlement with Santander over repossessions for more than $10.5 million. Most of the men and women affected by this settlement agreement already received compensation from the Santander settlement. If the settlement agreement with HSBC is approved by the U.S. District Court in the Northern District of Illinois, each servicemember involved who had been a part of the Santander settlement will receive $5,500 from HSBC. Those who did not get compensation from the Santander settlement will get $11,000. HSBC will also fix the credit of all involved.
[Image via Shutterstock]
Have a tip we should know? [email protected]