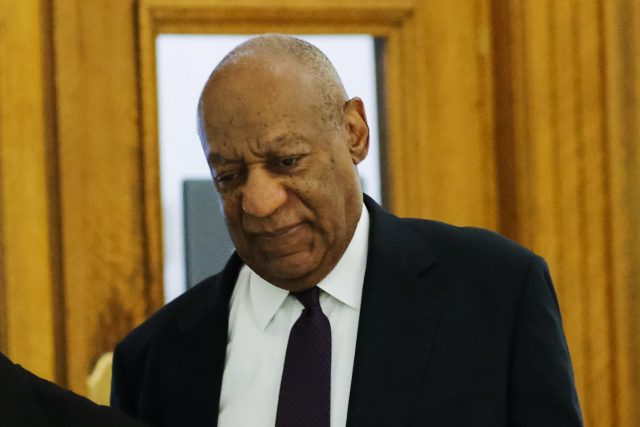 A juror in Bill Cosby's sexual assault trial has spoken to multiple news outlets, and while he didn't say which way he voted, it's clear he didn't believe alleged victim Andrea Constand. His reasoning: a bare midriff.
He told Philly.com in a Thursday report that her testimony was "well-coached."
"Let's face it: She went up to his house with a bare midriff and incense and bath salts," he said, speaking on condition of anonymity. "What the heck?"
He said Cosby's side of the story was more credible.
The judge declared a mistrial Saturday in charges against the 79-year-old comedian. Prosecutors say Cosby drugged and sexually assaulted Constand at his Pennsylvania home in January 2004. As mentioned by the juror, the alleged victim visited the house several times, bringing incense as a gift in one occasion, delivering bath salts on behalf of a friend, and again on the night of the alleged attack, in which she asked Cosby for help on a resignation letter.
Cosby said the incident was consensual.
Constand reported the incident to police in January 2005, and sued Cosby the following March. They reached a settlement in November 2006. The juror thought that timeline undermined her case, despite expert testimony that it wasn't unusual for sexual assault victims to take so long to report incidents.
"That's hard for me to believe, that I've been injured and it takes a year to report," he told WPXI.
Montgomery County Prosecutor Kevin Steele has promised to retry Cosby, but the juror claimed the comedian has gone through enough.
"Whatever the man did, he has already paid his price, paid and suffered," he told WPXI. "He's looking bad. I was wondering if he was going to make it through the whole trial."
He also said he and the other jurors struggled over legal definitions, and were usually split when trying to reach a verdict on three counts of aggravated indecent assault.
Over 50 women have publicly claimed that Cosby sexually assaulted or harassed them. Alleged incidents date back to the 1960s. Only Constand's claims resulted in charges. Other cases didn't go that far, usually because of statutes of limitations.
Have a tip we should know? [email protected]