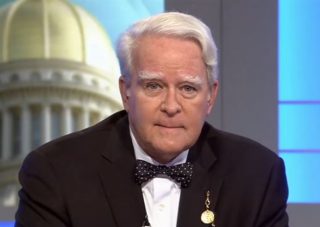 An anorexic New Jersey woman who has been a patient at Greystone Park Psychiatric facility since 2014, expressed that she does not wish to be artificially fed in order to keep her alive. Her parents, psychiatrist, physicians, attorney, and the bioethics committee of Morristown Medical Center are all on her side, and prefer that she be placed in palliative care, to make her as comfortable as possible. The state's Department of Human Services, which runs Greystone, felt differently.
A trial took place on November 4, and on Monday, Superior Court Judge Paul Armstrong delivered his opinion, siding with the patient, identified in court records as A.G.
State Deputy Attorney General Gene Rosenblum had argued that A. G. was not mentally competent enough to make her own decision on the matter. Rosenblum said that A.G., whose weight has gone between 60 and 69 pounds this year, needed to be force-fed to be kept alive.
Judge Armstrong decided that A.G. was indeed able to properly convey her desires for her own treatment. The judge recognized that A.G.has a "dire diagnosis and poor prognosis," and that she was responsive and understood the court case surrounding her situation. He also recognized the consensus reached by those around her.
When he delivered his opinion, Judge Armstrong said:
In a paradigm of this proper cooperative spirit there now appears before this court patient A.G., her mother and father, her treating psychiatrist and internist, the members of Morristown Medical Center bioethics committee, her legal guardian, her legal counsel, who, in one compassionate, solicitous, uniform voice, urged this court to authorize the transfer of patient A.G. to the palliative care unit of Morristown Medical Center in order that she may be treated with a comfort care plan to address her dire diagnosis.
Besides anorexia, A.G. also suffers from depression and alcoholism. At one point, she had a feeding tube, but it caused heart damage and was removed. A court-appointed guardian then moved to have A.G. transferred to palliative care, but the State opposed.
According to the Daily Record, Armstrong and a court-appointed attorney met with A.G. the day before the trial, where she maintained that she did not want artificial feeding. The judge said that during the meeting, A.G. expressed "an impassioned, deeply-held rejection," of the treatment." A.G. expressed an unequivocal desire to accept palliative care as suggested by her treating physician and the bioethics committee at Morristown Medical Center," Judge Armstrong said at the hearing. "This decision was made by A.G. with a clear understanding that death was or could be the possible outcome."
Judge Armstrong has dealt with similar issues in the past. In the 1970s, he successfully represented Joseph and Julia Quinlan, who fought to have their daughter, Karen Ann Quinlan removed from a ventilator when she was in a persistent vegetative state.
[Image via screengrab]
Have a tip we should know? [email protected]