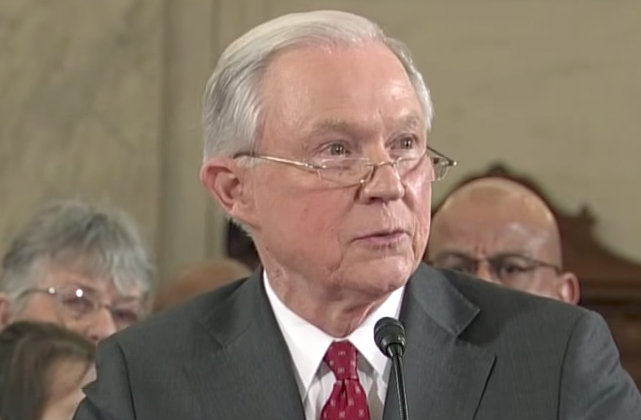 CHICAGO (AP) — A federal judge has ruled Attorney General Jeff Sessions cannot follow through with his threat to withhold public safety grant money to Chicago and other so-called sanctuary cities for refusing his order to impose tough immigration policies.
U.S. District Judge Harry Leinenweber on Friday granted Chicago's request for a temporary "nationwide" injunction. That means the Justice Department can't deny requests for the grant money until Chicago's lawsuit against the agency is concluded. He wrote that Chicago has shown a "likelihood of success" in its arguments that Sessions overstepped his authority with the requirements.
Chicago refused to comply with the Justice Department's demand that it allow immigration agents access to local jails and notify agents when someone in the United States illegally is about to be released from custody.
[Screengrab via C-SPAN]
Have a tip we should know? [email protected]