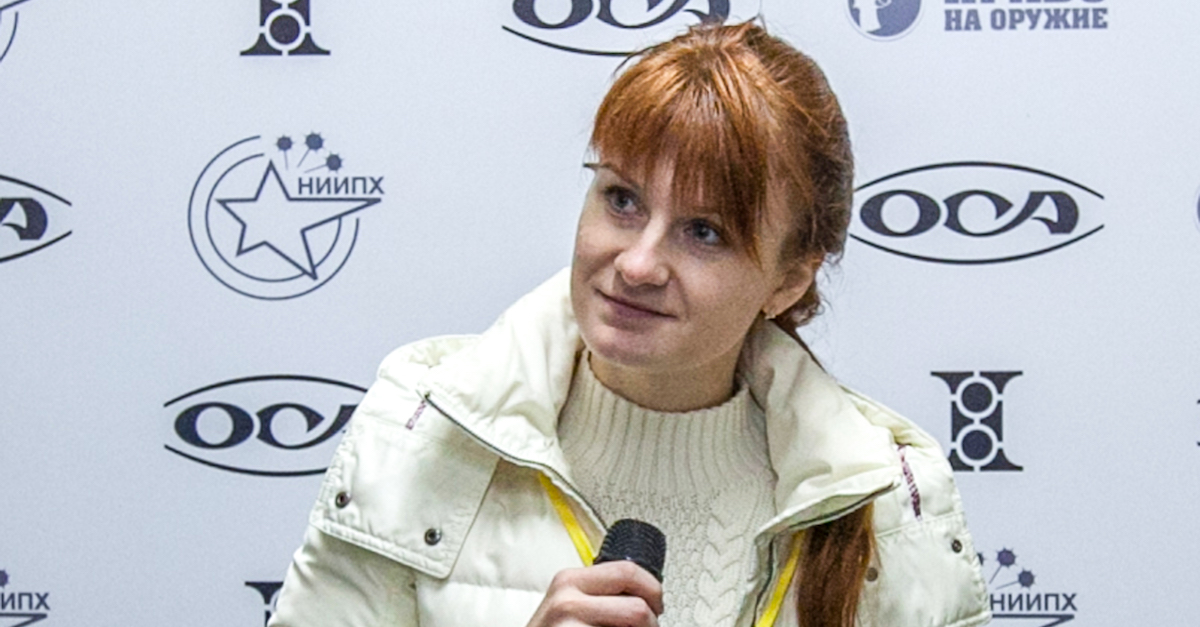 Attorneys in the case of alleged Russian spy Maria Butina were given just 14 hours to prepare for a phone conversation with the judge, set to take place Thursday morning. Judge Tanya Chutkan scheduled the call on short notice, just five days after she scheduled a conference in the case for December 19.
It's unclear why Judge Chutkan called for the telephone conference on such short notice, but a recent report by The Daily Beast revealed a possible development related to Butina's case. Republican operative Paul Erickson, who is reported to be Butina's boyfriend, received a letter from investigators informing him that he may face charges for allegedly acting as a foreign agent, and for conspiracy.
Butina is accused of acting as an unregistered foreign agent, acting on behalf of Russia as she allegedly infiltrated American political circles and organizations to influence policy. Erickson is believed to have assisted her efforts, as he was reportedly serving as her guide while she was a graduate student at American University.
Court documents in Butina's case mention an unidentified person who discussed "securing a VERY private line of communication between the Kremlin" and the GOP. It remains to be seen if prosecutors believe this person to be Erickson, but according to a New York Times report, Erickson made an offer to the Trump campaign to set up such a back channel in May 2016.
The phone conference in Butina's case is set to take place at 11:00 a.m. Eastern Time. It remains to be seen whether Erickson will be the subject of the discussion. Recently, Butina's attorneys have been fighting to have her taken out of solitary confinement, a measure that is purportedly meant to ensure her safety, but which her lawyers claim has had a detrimental psychological effect on her. The judge recently denied their request to have her placed back in the general population of the facility.
[Image via STR/AFP/Getty Images]
Have a tip we should know? [email protected]