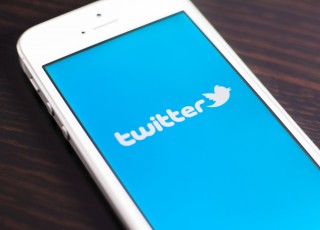 The wives of Americans who were killed in a terrorist attack in Jordan sued Twitter, alleging that the social media company allowed ISIS operatives to post propaganda and recruit new members. They claimed that ISIS's Twitter use resulted in the deaths of their husbands. On Wednesday, U.S. District Judge William H. Orrick dismissed the case, saying that Twitter was not responsible for what third parties posted online.
Lloyd Fields Jr. and James Creach were working at the police training center in Amman, Jordan, when an attack took place there last November. According to court documents, Fields and Creach were shot and killed by Anwar Abu Zaid, a Jordanian police officer who was studying at the center. ISIS claimed responsibility, but referred to the shooter as a "lone wolf." In a statement, ISIS had said after the attack, "[T]ime will turn thousands of supporters of the caliphate on Twitter and others to wolves."
Tamara Fields and Heather Creach, claimed that Twitter contributed to the attack, by giving ISIS material support to spread their messages through official social media accounts on the site. They alleged that this violated the Anti-Terrorism Act. Twitter moved to have the case dismissed, claiming that they were protected by the Communications Decency Act (CDA). Judge Orrick agreed, citing the CDA in 47 U.S.C. § 230(c)(1), which says, "No provider or user of an interactive computer service shall be treated as the publisher or speaker of any information provided by another information content provider."
However, Fields and Creach argued that their complaint wasn't based on the content of specific posts, but "provision of Twitter accounts to ISIS in the first place." The judge found that the complaint didn't sufficiently support that theory.
Judge Orrick noted that the complaint didn't actually allege that Abu Zaid and ISIS communicated over Twitter, that Twitter had anything to do with the attack, "or that Abu Zaid ever viewed ISIS-related content on Twitter or even had a Twitter account." Judge Orrick said that "[t]he only arguable connection between Abu Zaid and Twitter" was that his brother told the media that Abu Zaid was moved by an execution months earlier, where ISIS asked Twitter users for suggestions regarding execution methods. According to court documents, ISIS later posted a video of the execution on Twitter, but the complaint doesn't say that Abu Zaid ever saw it.
Nevertheless, Fields and Creach alleged that Twitter allowed ISIS to use social media as a tool for fundraising, recruiting, and propaganda. They claimed that this was "instrumental to the rise of ISIS and has enabled it to carry out numerous terrorist attacks, including the November 9, 2015 shooting attack in Amman, Jordan in which [Fields and Creach] were killed."
Judge Orrick wrote in his order, ""As horrific as these deaths were, under the CDA Twitter cannot be treated as a publisher or speaker of ISIS's hateful rhetoric and is not liable under the facts alleged." The judge granted Fields and Creach 20 days to file an amended complaint, so if they can add a claim that the judge feels has merit, the case may continue.
Fields Creach v. Twitter Order
[Image via Twin Design/Shutterstock]
Have a tip we should know? [email protected]