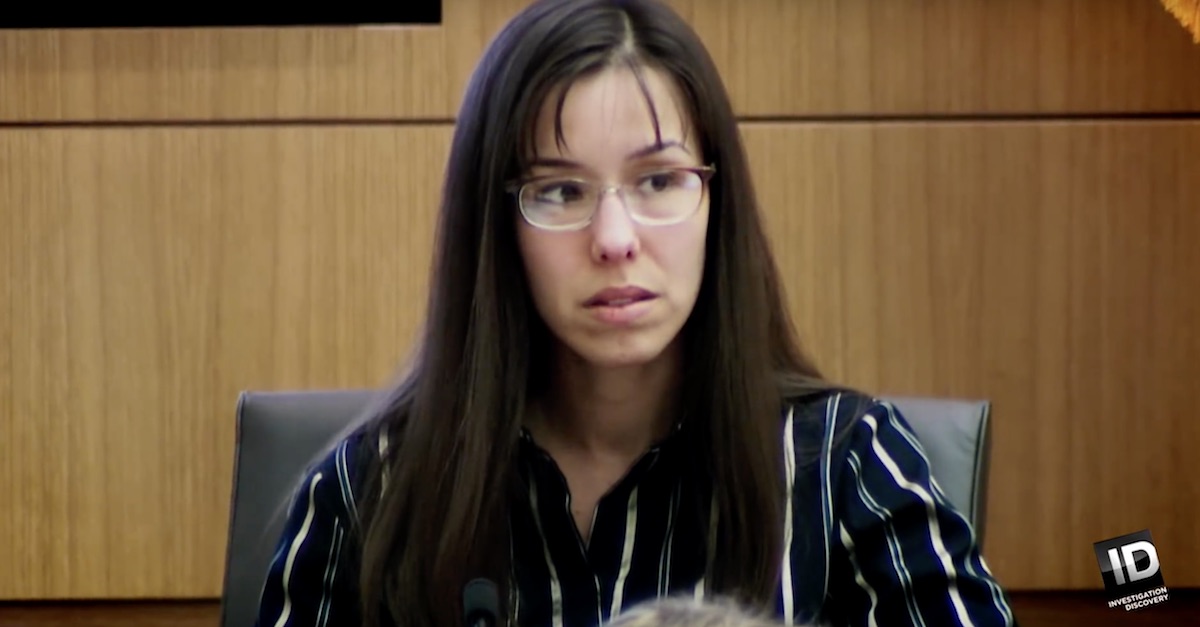 The Arizona Department of Corrections released the inmate file of Jodi Arias, revealing various aspects of the prison life of the woman who killed her ex-boyfriend Travis Alexander in 2008. Arias was convicted of murder after a 2013 trial that drew national attention, and is serving a life sentence.
The file, obtained by Phoenix's 12News, includes details of threats made on her life, as well as her disciplinary history.
As it turns out, there was only one mention of discipline in Arias' file, and it had to do with her dissatisfaction over her haircut options. Apparently in February 2016, she lashed out at an official when she found out she couldn't get a haircut from the barber she wanted. She reportedly directed an offensive name toward the official who gave her the bad news.
As far as threats, there was one from May 2015, when Arias received a letter that was intercepted by prison staff. The letter reportedly said, "No cause for alarm (as of yet) but you do need a heads up." It went on to claim that two women were plotting against Arias, and informing Arias that the women were "going to put funds on the books of some inmate there so that the inmate can do harm to you."
In 2016, Arias reportedly received a threat in person. According to her file, she told an officer that another inmate said to her, "I'm going to [expletive] kill you [expletive] the same way you killed [redacted name]." The redacted name is assumed to be Alexander, who she killed by shooting, stabbing him more than 20 times, and slitting his throat. Prosecutors said she did it because he wanted to see other people.
[Image via Investigation Discovery/YouTube screengrab]
Have a tip we should know? [email protected]