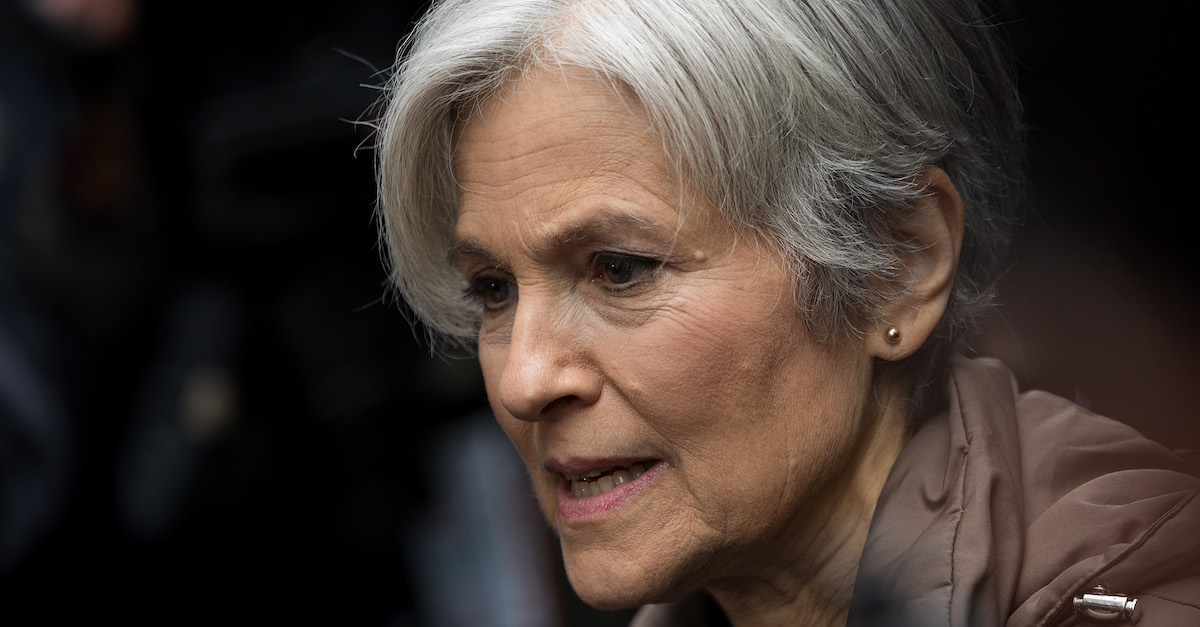 Former Green Party presidential candidate Jill Stein has turned over to the Senate Intelligence Committee some documents related to interactions with Russia over the course of her 2016 campaign, but not others, according to a BuzzFeed News report.
The Senate Intelligence Committee has been investigating "how Russia interfered in the 2016 presidential election and how that interference fits into the larger Russian campaign of cyber attacks and other 'active measures' – like creating and spreading fake news stories – against the United States."
Stein and her campaign, BuzzFeed News reported, has turned over hundreds of documents to the committee related to communications they had with RT, which is funded by the Russian government.
Stein said in a phone interview Monday that she doubted the documents numbered in the thousands, but "certainly" numbers in the hundreds and were "basically emails, mostly communicating with RT producers."
"I doubt it reached a thousand documents, but it was certainly hundreds of basically emails, mostly communicating with RT producers about when we were going to show up and what time we needed to be where," she said.
Stein reportedly turned over documents from only two of six categories requested. She has objected to turn over others because those requests were "overbroad." One of the requests asked for documents related to communications with "Russian persons."
Stein told CNN on Monday that she's cooperating in the investigation despite her belief that it is "completely unjustified" and also a violation of "basic constitutional protections."
"We thought that where requests were made that violated basic constitutional protections, that wasn't a good idea, not for anybody, and we did not want to be part of setting a precedent that intrudes further on our civil liberties," she said. "Legitimate concerns about interference in our election should not be twisted into a campaign of censorship, war-mongering and political intimidation against opposition to the bipartisan establishment."
Stein has also handed over information that includes "records of the campaign's payment for my trip to Russia as well as longstanding Green Party policy objectives." Stein attended a 2015 RT dinner in Moscow. Michael Flynn (who would eventually become Donald Trump's first national security adviser, only to be fired), and Russian President Vladimir Putin both attended.
She described that dinner as a "non-entity."
[Image via Drew Angerer/Getty Images]
Have a tip we should know? [email protected]