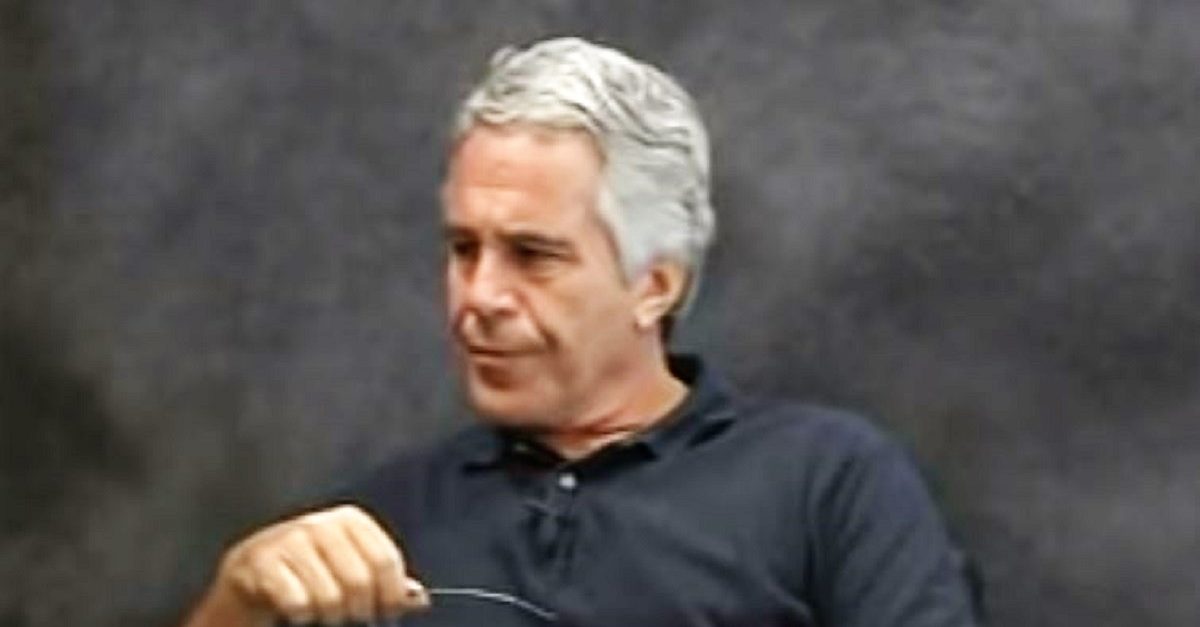 Billionaire pedophile Jeffrey Epstein reached an eleventh-hour settlement with attorney Bradley Edwards. It happened as the two sides were about to go to trial over Edwards' claim that Epstein filed a previous lawsuit as retaliation for Edwards' representation of girls who accused Epstein of trafficking and sexual assault. It was expected that details of the allegations against Epstein would come out during the trial. While Epstein has avoided this by admitting that he made up allegations against Edwards, Congressional Democrats are not ready to let go of the Epstein matter just yet.
Despite being accused of trafficking more than 40 girls and molesting underage females, Epstein only faced consequences in the form of a state conviction and a 13-month prison sentence. He was even allowed to leave jail for work and return at night. Epstein originally faced spending the rest of his life behind bars for a federal case, until he was granted an extremely generous non-prosecution deal by then-U.S. Attorney and current Secretary of Labor Alex Acosta.
In a letter to the U.S. Justice Department dated Friday, but sent out after receiving more signatures, 15 Democrats in Congress called for DOJ Inspector General Michael Horowitz to investigate the circumstances that led to Acosta offering such a deal. As part of Epstein's agreement, not only did he escape federal prosecution, but any potential co-conspirators were also granted immunity. Also drawing controversy is the allegation that the feds did not even notify Epstein's alleged victims in the case before making the deal.
"We write to express great concern over reports that during his tenure as a United States Attorney for the Southern District of Florida, the current Secretary of Labor, Alex Acosta, gave a non-prosecution deal to a wealthy and well-connected serial sex offender, hid it from the victims, and granted immunity to any potential co-conspirators who were involved in the crimes," the letter says.
The letter, drafted by Rep. Debbie Wasserman Schultz (D-Fla.), seeks a probe of the agreement, and whether any Justice Department policies were violated in the process. It says:
As Members of Congress intent on ensuring the equal application of justice and gravely concerned with the plague of sex trafficking and sexual abuse, we urge you to conduct an investigation into the circumstances surrounding the non-prosecution agreement Mr. Acosta entered into with Mr. Epstein. It also appears that numerous related case files and court documents are heavily redacted, well beyond the reasonable protections accorded to victims and confidential informants. This lack of public transparency further necessitates an internal review. In the conduct of such investigation, we urge you to review whether any Department of Justice policies, procedures, or practices were violated and determine what, if any, violations were committed by then?United States Attorney and current Secretary of Labor Acosta.
A spokesperson for the Department of Labor, which Acosta heads, responded to this by saying the matter had already been looked at when Acosta was up for his current job.
"This matter has been publicly addressed previously, including during confirmation hearings," the spokesperson told the Washington Examiner. "The U.S. Attorney's Office for the Southern District of Florida has defended the actions in this case across three administrations."
Acosta explained in 2011 that his decision in the case came after "a year-long assault on the prosecution and the prosecutors" by Epstein's legal team, which included investigating "individual prosecutors and their families, looking for personal peccadilloes that may provide a basis for disqualification." One of Epstein's lawyers, Alan Dershowitz, denied this, saying, "I would never participate in anything of that kind. Of course we investigated the witnesses but not Acosta's deputies. That's absurd."
[Image via YouTube screengrab]
Have a tip we should know? [email protected]