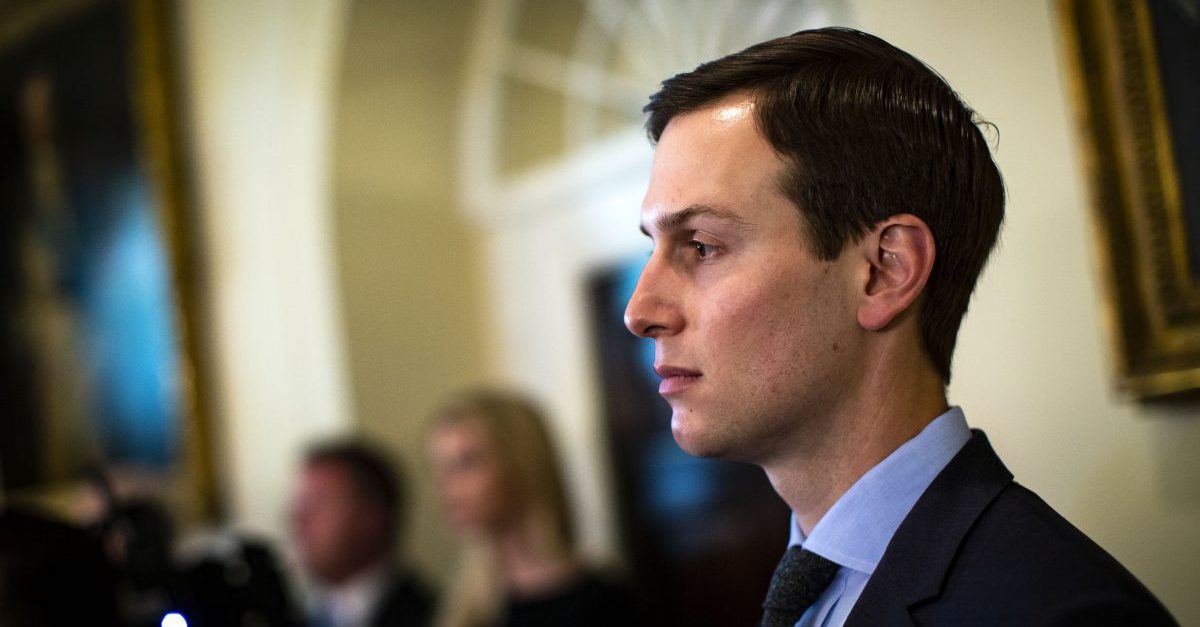 One of President Donald Trump's most trusted advisers seems to have steered him very, very wrong, according to details revealed by Chris Christie in his upcoming book. As reported by The Guardian, the book shows that it was Jared Kushner, the president's son-in-law, who advised him that firing National Security Adviser Michael Flynn and FBI Director James Comey were good ideas. Besides the fact that we've already seen that nothing good has come from these moves, as far as Trump is concerned, these details could very well support charges against both Trump and Kushner.
The big part of this is Kushner's advice on the Flynn firing, because it shows a motive to put an end to scrutiny of the Trump campaign's connections to Russia, giving the appearance of a cover-up. Then you have the Comey firing, which Comey claims came after Trump tried to convince him to drop the Flynn investigation. Comey's termination has already resulted in the appointment of Special Counsel Robert Mueller and an investigation of possible obstruction of justice. This new information about firing Flynn to avoid an investigation of the campaign could be additional evidence that Trump had the intent required for obstruction when he fired both men. While a sitting president cannot be indicted as per current Justice Department policy, this information could be used against the president should Congress seek impeachment.
Of course, speculation regarding Trump and obstruction is nothing new. The idea that Kushner could face legal jeopardy, on the other hand, adds a new dimension. Could he face charges for his role in this? It's certainly possible. It all depends on whether Mueller's office believes that Trump's firing of Comey (or Flynn, for that matter) constituted obstruction, and just how involved Kushner really was.
"Those same charges also could apply to anybody else who planned the firings along with Trump, sharing the same corrupt intent (conspiracy) or encouraging or assisting the same (aiding and abetting)," former federal prosecutor and CNN legal analyst Elie Honig told Law&Crime. "It sounds like the leaked passage from Christie's book puts Kushner somewhere in that mix, though not squarely in it."
Honig explained that, according to Christie, Kushner certainly appears to have encouraged Trump to termuinate Comey and Flynn. "The crux of the issue then," Honig said, "would be whether and how clearly it could be proven that Kushner's purpose was to squash the investigation."
Indeed, Kushner's exact role in all this remains unclear from the excerpts of Christie's book that have been reported. Regarding the Flynn firing, it certainly appears that he advised Trump to go ahead with the move, with the intention of avoiding investigation. As far as Comey is concerned, all that's been reported so far is that Kushner said that firing him wouldn't result in "an enormous shit-storm." While recent history shows that Kushner was way off on this, he could merely have been weighing in on a decision that was already made.
[Image via Al Drago-Pool/Getty Images]
Have a tip we should know? [email protected]