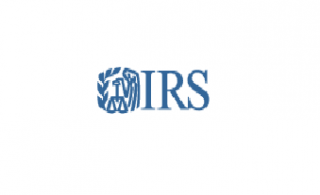 Yesterday, the House Judiciary Committee held a hearing examining allegations against IRS Commissioner John Koskinen for possible misconduct related to the agency's supposed targeting of conservative groups. A lawsuit filed the day before the hearing by the Cause of Action Institute, a watchdog group and public interest law firm, claims that the IRS violated federal record keeping laws by not saving internal instant messages and text messages between employees that may have revealed information regarding the alleged targeting.
The complaint refers to an agreement between the IRS and the National Treasury Employees Union the says the agency would not log or record messages sent over their Microsoft Office Communications Server. This agreement came up in a report by the Treasury Inspector General for Tax Administration (TIGTA) about the loss of emails and other records when the hard drive of Lois Lerner, director of the IRS's tax-exempt organizations unit, crashed. Cause of Action confirmed that records of instant messages weren't kept when they asked for them in a Freedom of Information Act request, but were then told that the IRS doesn't keep such records. The IRS also told Cause of Action that they could not turn over text messages either, because "the retention period for text messages is the most recent 14 days and then the messages are deleted."
The lawsuit calls for a declaration that the IRS violated the Federal Records Act by not adequately preserving records of the messages. It says that under the Act, all records, including electronic messages, "must be captured, preserved, and safeguarded in accordance with all applicable statutes, regulations, and agency guidelines," and alleges that the IRS failed to do so. It also requests for the IRS to establish new a new system of maintaining and preserving records.
While this lawsuit is separate from the House Judiciary Committee hearings examining Koskinen, the lack of instant message records did come up. The case against Koskinen, put forth by Representatives Jason Chaffetz of Utah and Ron DeSantis of Florida, discussed whether the IRS adequately looked for the emails that were supposedly lost when Lerner's hard drive crashed. During Chaffetz's presentation, it was mentioned that Lerner once asked if internal messages were archived by the agency, and allegedly said, "Perfect," when told that they were not.
Stay with LawNewz.com for further developments of both this lawsuit and the House Judiciary Committee's proceedings.
Have a tip we should know? [email protected]