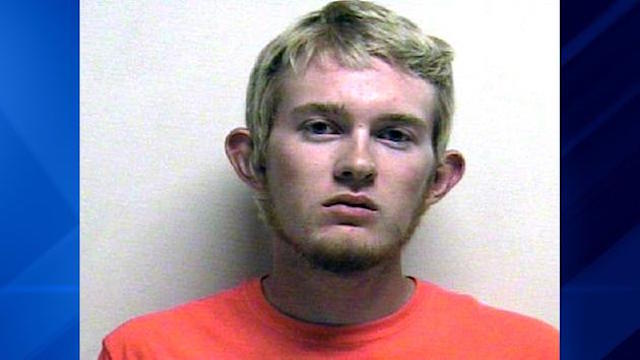 A teenager in Utah is being tried for first degree murder after allegedly helping arrange a friend's suicide earlier this year.
Tyerell Przybycien, 18, didn't try to dissuade Jchandra Brown, 16, from killing herself when she said she was considering it. Instead, he supported the idea and allegedly began to spend increasing amounts of time with Brown in the weeks leading up to her death. During those increasingly frequent visits, Przybycien even planned the suicide out for her–in coldly efficient detail, prosecutors say.
Authorities claim that Przybycien bought the rope Brown used to hang herself with–tying it into a noose because she didn't know how, and also bought an air duster for Brown to inhale so that she would lose consciousness before ending her life–an apparent attempt to keep the pain away during her final act of living. Przybycien also allegedly picked the location for his friend's self-murder. And it was a scenic one at that–a place called Maple Lake, near the Payson Canyon area, roughly 23 miles south of Provo.
When it came time for Brown to make the last few choices she would ever make, Przybycien was allegedly there to pick her up from work and drive her to the lake. Prosecutors say the rope that would become Brown's noose was in the car. When they arrived he allegedly set up the pedestal she would stand on to initiate her death, and fastened the noose he made to the tree his friend's body would later dangle upon alone.
As Brown inhaled the various chemicals in the aerosol can and passed out, falling from the pedestal, Przybycien was there–allegedly recording the final sad moments of his friends life, interrupting the grisly scene to bemoan the state of Brown's progress, saying, that the air duster "didn't work. That did not even work," That was May 5.
Now, after a hearing this Tuesday, October 17, Przybycien learned he will stand trial for the first degree murder of Brown.
Gregory Stewart, Przybycien's attorney, believes the charges are unfounded. In an interview with the Washington Post, he said:
Her putting the noose around her neck, stepping onto the pedestal, and inhaling the compressed air so she passed out and slipped from the pedestal caused her death. These intervening acts, we argue, and not Tyerell's actions, caused her death.
According to Utah County District Court Judge James Brady, Przybycien's actions leading up to Brown's suicide were a "substantial factor" in her death–which Brady termed "foreseeable." Brady also noted that prosecutors need not show that Przybycien's actions were the sole cause of Brown's death in order for the 18-year-old Spanish Fork High School student to be found guilty of murder.
Brady also added the following dicta, "Likewise, encouraging and helping to facilitate the suicide of an impressionable minor who could have benefited from support, counseling or therapy is completely lacking of social value."
Part of the prosecution's likely case are a series of text messages Przybycien exchanged with another friend who is as of yet unnamed. On April 19, Przybycien texted that friend, and asked, "What you do if you knew a friend was trying to commit suicide?"
They replied, "Talk them out of ut." But Przybycien apparently wasn't looking for the common answer. He wrote back:
The thing is, I wanna help kill them. It be awesome. Seriously im going to help her. Its like getting away with murder!…I'm seriously not joking. It's going down in about a week or two.
The State of Utah apparently agreed with Przybycien's murder comment and is intent not to let it happen. He is expected to enter a plea of not guilty sometime next week.
[image via Utah County Sheriff's Office]
Follow Colin Kalmbacher on Twitter: @colinkalmbacher
Have a tip we should know? [email protected]