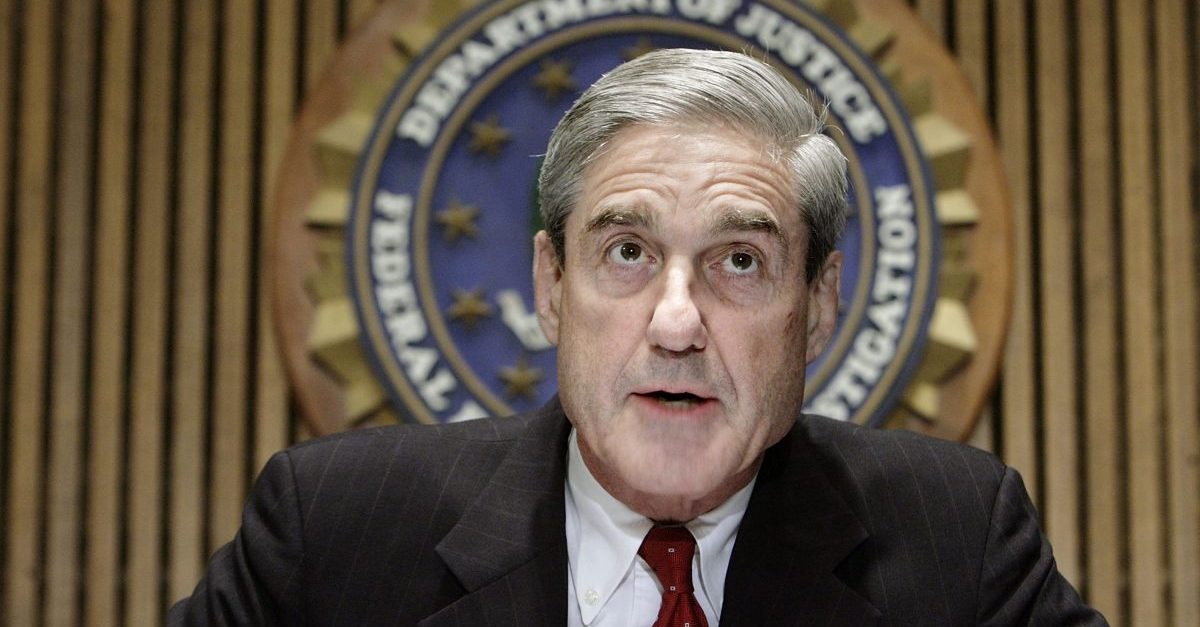 Anyone out there characterizing Special Counsel Robert Mueller's work as trumped up "process crimes" and entrapment of those associated with the Trump campaign may soon find their heads exploding, figuratively speaking.
False statement charges have been a bit of a calling card for Mueller up to now, and the Democrat-led House Intelligence Committee is gearing up to give Mueller everything he'd need to potentially hand down more indictments for the same crimes.
The House Intelligence Committee on Wednesday held a vote on whether to send transcripts of some 50-plus interviews it has conducted over the course of its parallel investigation into all things Russia-Trump campaign-2016 election. Committee Chairman Rep. Adam Schiff (D-California) prioritized this and announced the results:
Among the recognizable names who have testified before the House Intelligence Committee: President Donald Trump's son-in-law Jared Kushner, Roger Stone, Boris Epshteyn, Michael Cohen, Trump's body guard Keith Schiller, Hope Hicks, and Steve Bannon.
Mueller's go-to statute has been 18 USC § 1001, which makes "any materially false, fictitious, or fraudulent statement or representation" a federal crime. Former Trump lawyer Michael Cohen, former Trump foreign policy adviser George Papadopoulos, former deputy campaign chairman Rick Gates, former national security adviser Michael Flynn, and Dutch lawyer Alex van der Zwaan have all pleaded guilty to making false statements. As the statute says:
(a) Except as otherwise provided in this section, whoever, in any matter within the jurisdiction of the executive, legislative, or judicial branch of the Government of the United States, knowingly and willfully—
(1) falsifies, conceals, or covers up by any trick, scheme, or device a material fact;
(2) makes any materially false, fictitious, or fraudulent statement or representation; or
(3) makes or uses any false writing or document knowing the same to contain any materially false, fictitious, or fraudulent statement or entry.
Former Trump campaign chairman Paul Manafort has also been accused of lying repeatedly to investigators in breach of his plea agreement. Then there's long-time Trump ally Roger Stone. Among other things, Stone was charged for making false statements about his WikiLeaks-related communications. Both of these defendants have claimed that they did not intentionally lie and that there is no proof that they did.
It's important the remember, however, what preceded the FBI raid on Stone's Florida home.
Recall that the Washington Post reported in December 2018 that Mueller asked the House Intelligence Committee for an "official transcript" of Roger Stone's testimony. Legal experts opined that this suggested Mueller was ready to bring a charge related to testimony, which in turn suggested that false statements may be the charge:
One justification offered in the report for a possible false statements charge was that "if prosecutors want to bring a charge of lying to investigators, they must obtain a certified 'clean' copy from the transcriber or clerk who took the statement to present as an exhibit to a grand jury."
Just over a month later, Stone was arrested and charged with obstruction of an official proceeding, five counts of making false statements, and one count of witness tampering.
Time will tell what charges may come after the House Intel Committee turns over dozens of additional transcripts.
Editor's note: this article was updated to reflect that the vote to send the transcripts to Robert Mueller has been held.
[Image via Chip Somodevilla/Getty Images]
Have a tip we should know? [email protected]