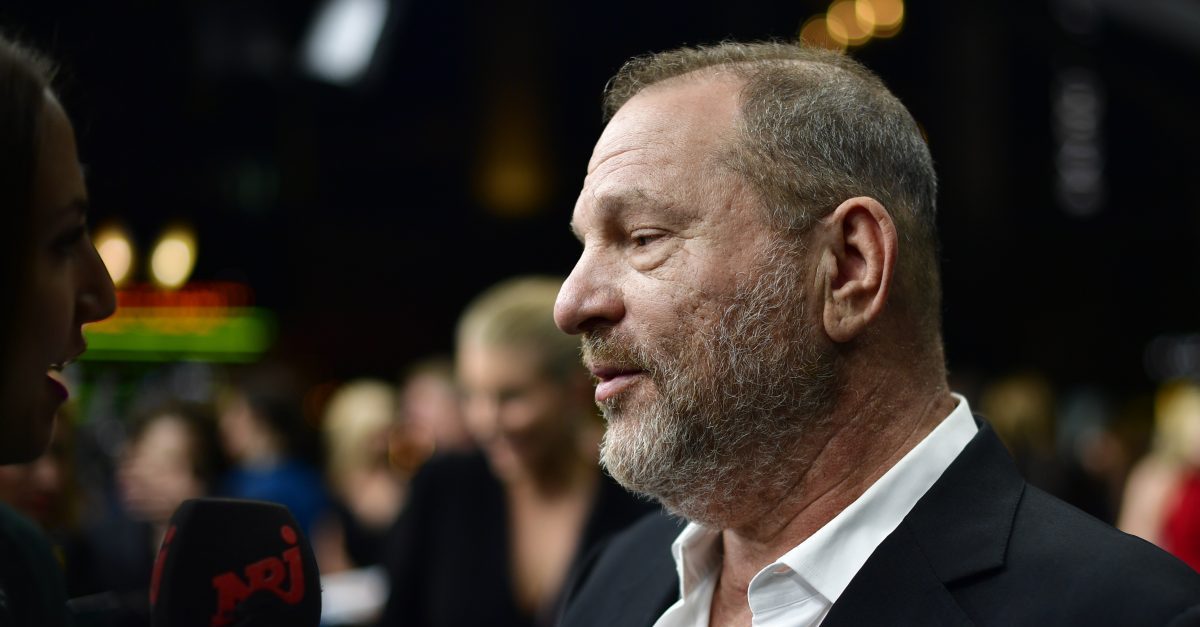 Disgraced movie mogul Harvey Weinstein plans on using emails to discredit one of the women who claimed he sexually assaulted her. He's going to use emails discovered during the Weinstein Company's federal bankruptcy proceedings to show some his interactions with the woman.
This bit of information came out in a filing in Delaware bankruptcy court on Wednesday. Weinstein argued these emails are exculpatory and that the Manhattan district attorney failed to show this evidence to the grand jury. Now he's going to use this information in an attempt to take down at least some of the charges against him.
"The emails are to be attached as exhibits to pre-trial motions—which must be filed in the Supreme Court of New York County no later than August 3, 2018—seeking a dismissal of the indictment for, among other reasons, the failure of the prosecutor to advise the grand jury of the substance of exculpatory communications made by the one of three complaining witnesses underlying the counts of the indictment and contained in the e-mails sought for use here," said the filing.
The catch is that these emails are tied up to the bankruptcy court proceedings, and Weinstein said attorneys for the committee of creditors' wanted a hearing before a judge before the messages could be used. With that in mind, Weinstein asked for an emergency status conference to sort things out.
Dozens of women, including actresses and staffers, have publicly claimed the Weinstein sexually harassed them or worse. It turned him from Hollywood powerhouse to pariah. Allegations include rape, with English and Los Angeles police investigating some allegations, but the charges in New York City are the only ones currently being pressed. Prosecutors brought forward claimis by three women. Charges in the indictment include first-degree rape.
Weinstein has denied all allegations of rape.
Harvey Weinstein bankruptcy court – August 1, 2018 by Law&Crime on Scribd
[Image via Alexander Koerner/Getty Images]
Have a tip we should know? [email protected]