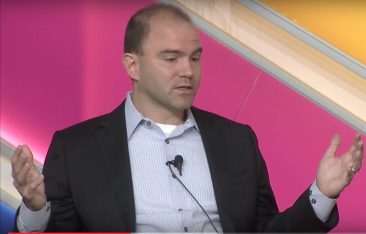 Emails published by Wikileaks that were purportedly hacked from an account belonging to Clinton campaign chairman John Podesta suggest a top national security advisor to President Obama struggled to obtain a security clearance.
An email from late October 2008 appears to show the FBI denied an interim security clearance for Ben Rhodes during the Obama administration transition period, prior to the 2009 inauguration.  Rhodes now serves as the White House Deputy National Security Advisor for Strategic Communications and has played a key role advising President Obama on national security matters, including the Iran nuclear agreement.
In an email dated October 29, 2008, Obama transition team lawyer Cassandra Butts informed Podesta that the FBI told her they were unlikely to approve a request to provide Rhodes with an interim security clearance.
"The FBI has indicated that they are inclined to decline interim security clearance for Benjamin Rhodes who is OFA senior speechwriter and national security policy person," Butts wrote. "They have not shared an explanation as to why. If his interim status is denied, the FBI will still undertake a full-clearance process review of his application post-election and make a final determination."
She added, "In terms of our options, we could ask the FBI for an explanation on the denial and make a determination if it is worth pushing to obtain an interim status, or we can wait for the full review post-election."
Butts appears to have sent a follow up email to Podesta later that evening informing him the transition team had decided not to challenge the denial.
"Chris can share the details with you tomorrow, but we agree that it would not be worth pushing for Benjamin Rhodes to receive interim status," Butts wrote.
She then seemingly explained that Rhodes was the only person denied a clearance out of close to 200 people who applied.
"For your information, out of the approximately 187 people who we have moved through the process Benjamin was the only person declined interim status," the Butts email stated.
It is unclear why the FBI declined to approve Rhodes' security clearance at that time, but it is likely he has obtained one since then.   LawNewz.com reached out to the White House to confirm and for comment, but we have not heard back.
[image via screengrab]
Have a tip we should know? [email protected]