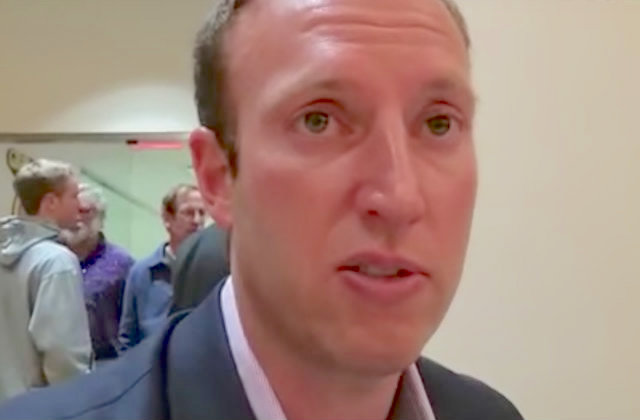 Fox Sports exec Jamie Horowitz is out of a job amid a sexual harassment probe. A source familiar with the investigation talked to The Los Angeles Times about it, but could not speak openly without authorization. They said 21st Century Fox had hired a law firm to interview female employees about his behavior. Two people who know about the inquiry said several women, including on-air personalities, were asked about the way they were treated at the network.
Specific allegations against Horowitz haven't been announced. Fox Sport President Eric Shanks didn't explain the decision when he emailed staff members about Horowitz's exit.
"Everyone at FOX Sports, no matter what role we play, or what business, function or show we contribute to — should act with respect and adhere to professional conduct at all times," he wrote.
Horowtiz has lawyered up with high-powered attorney Patricia L. Glaser, of Glaser Weil.
"The way Jamie has been treated by Fox is appalling," she told LawNewz.com in a statement. "At no point in his tenure was there any mention by his superiors or human resources of any misconduct or an inability to adhere to professional conduct. Jamie was hired by Fox to do a job, a job that until today he has performed in an exemplary fashion. Any slanderous accusations to the contrary will be vigorously defended."
Horowitz originally made his name at ESPN, leaving to renovate Fox Sports programming.
[Screengrab via Berkshire Eagle]
Have a tip we should know? [email protected]