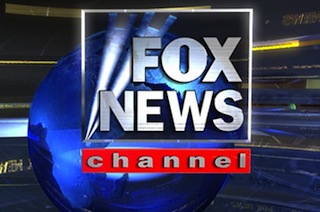 When the major networks made a move to intervene in the Trump University lawsuit last week, one network was left out: Fox News. Many assumed that the network decided not to participate in the court filing. However, a Fox News representative confirmed to LawNewz.com that it was actually the network that got snubbed by basically the entire mainstream media. And they, apparently, would have opted to be part of the filing if asked. It appears even among the media organizations, politics is at play.
On Friday, CNN, CBS, ABC, NBC, and several major newspapers banded together in an attempt to gain access to videotaped depositions of Donald Trump.  The depositions were taken as part of an ongoing fraud lawsuit against the presumptive Republican Presidential nominee. Late Friday afternoon, the media organizations (sans Fox News) filed a motion to intervene in the Trump University lawsuit, in order to fight to get those videotapes. Many were quick to pick up on the fact that Fox News was not included in the filing– even blasting the network:
@joshgerstein @JohnJHarwood @politico I can't tell you how "shocked" I am that Fox is not asking for release of these videos.

— Deb Twyman (@dtwyman) June 11, 2016
7 media companies (Fox News conspicuously absent) seek release of Trump deposition videos https://t.co/HJ2KRCaMew

— Lilac Sunday (@LilacSundayBlog) June 10, 2016
So Fox "News" doesn't see the news value of Trump's Trump U videotaped depositions? #Shocker

— Hesiod Theogony (@Hesiod2k11) June 11, 2016
Apparently, no one from Fox News had any idea this was happening.  A Fox News spokesperson told LawNewz.com,  that they were unaware of the filing and are looking to be part of the motion.
Kelli Sager, a well-known media lawyer at Davis Wright Tremaine, is lead counsel for the other media networks. An email asking why Fox News wasn't included in the original filing was not returned.
The media attorneys, in the Friday filing, argued for access to Trump's depositions taken in December and January.
"Given the undeniable and substantial public interest in these proceedings, the need for transparency could not be greater," the attorneys write, "The strong public interest in this case, which involves serious, allegations of fraud that have become a prominent issue in the 2016 presidential campaign, weighs in favor of public disclosure of materials produced in the course of the litigation."
Trump filed a motion Monday to try to stop the plaintiffs in the case (former Trump University students) from filing clips of the videotaped depositions. LawNewz.com is following this case closely, and will update when we get new details.
Have a tip we should know? [email protected]
Rachel Stockman - President / On Air Host