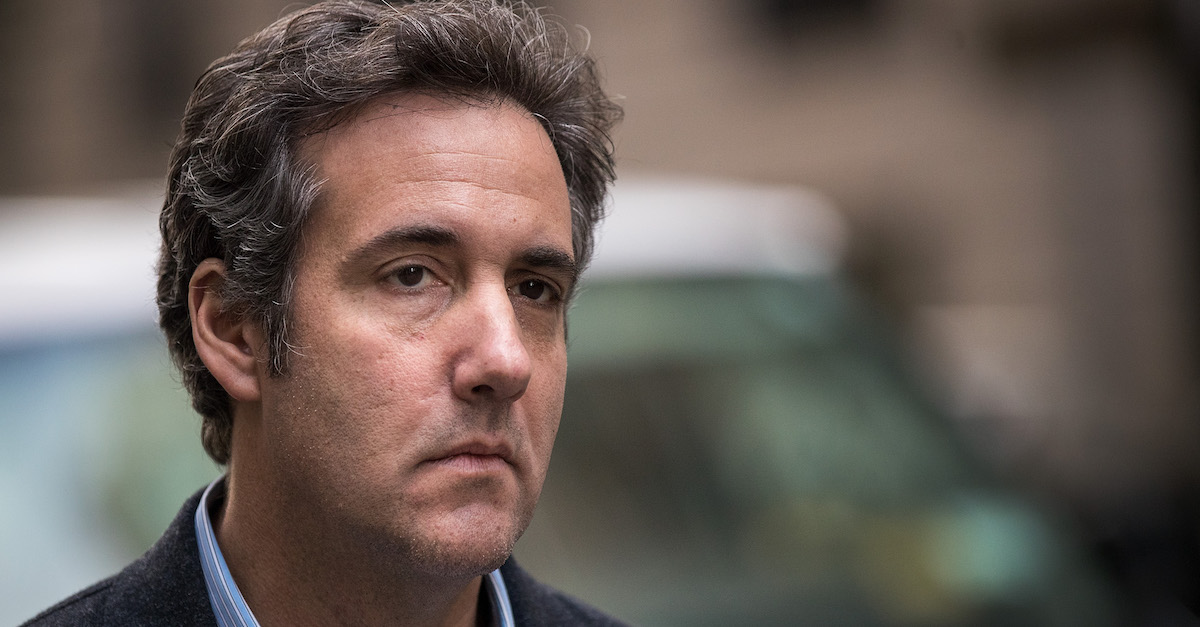 Trump attorney Michael Cohen approached corporations after the election and got them to pay hundreds of thousands of dollars to his firm Essential Consultants, LLC for insights into the Trump Administration. One of the foreign corporations involved reportedly had major executive turnover, with many of these executives being indicted for corruption in October, but never mentioned it.
According to the Washington Post, South Korean company Korea Aerospace Industries (KAI) sought a $48 million contract with the U.S. Air Force to do maintenance on F-16s in Asia and got it, but they never disclosed that nine executives were being probed for bribery, embezzlement and defrauding the government in South Korea. The report says that KAI did not check boxes to say executives were being looked into for corruption when they had to certify to that in a filing with the U.S. government. If this was done knowingly (key word), that violates federal law.
Cohen did his consulting work for KAI for only six months, but this time period apparently overlapped with the October indictments and the awarding of a government contract.
Despite the appearances, KAI said Cohen wasn't involved in the contract approval and the Air Force said he didn't contact officials. Notably, unlike in the cases of AT&T and Novartis, KAI said it actually reached out to Cohen's firm Essential Consultants, LLC.
This is a curious story. For instance, how would KAI have known to reach out to this relatively unknown firm, which, as the Post noted, is less than a year old?
The official word from KAI spokesperson Oh Sung-keun was that Cohen's firm provided consultation regarding "Cost Accounting Standards" on government contracts.
Essential Consultants, LLC, the same firm used to facilitate the $130,000 Stormy Daniels payment, received $150,000 from KAI. AT&T and Novartis were two of the other companies involved with Cohen, but they both said they regretted the Cohen hire. They even announced they've answered Special Counsel Robert Mueller's questions about these arrangements.
KAI, unlike them, said the Cohen contract was about accounting advice.
[Image via Drew Angerer/Getty Images]
Have a tip we should know? [email protected]