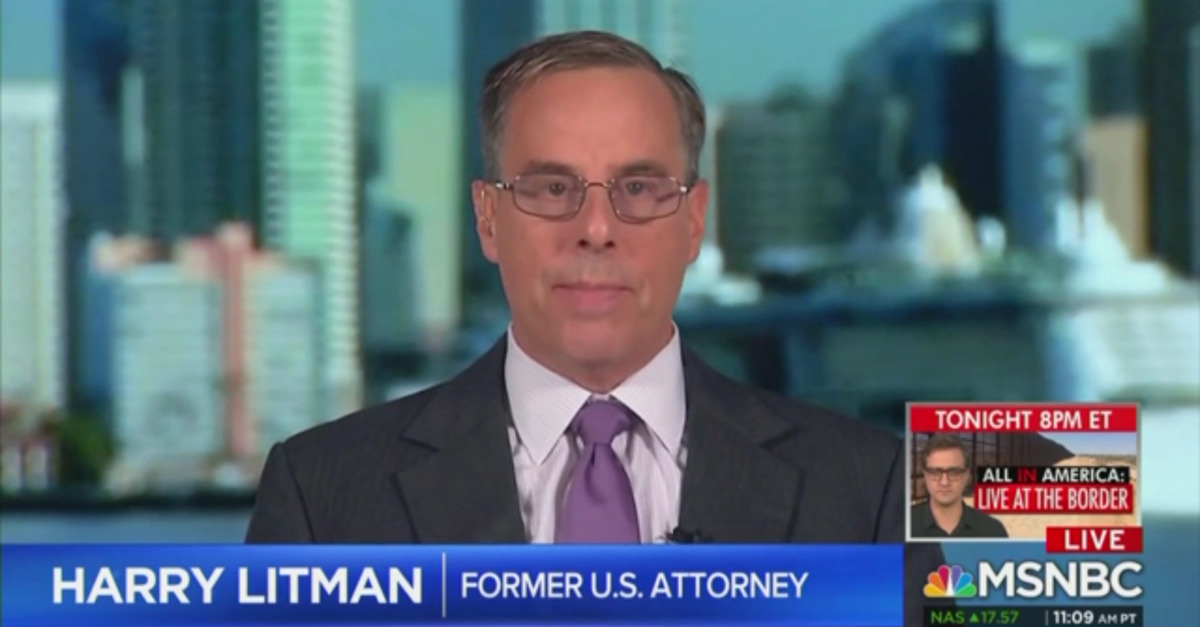 Former FBI deputy director Andrew McCabe's recent revelations were "worse" than a Saturday Night Massacre, according to former deputy assistant attorney general and U.S. Attorney Harry Litman.
McCabe shocked the legal and political establishment after 60 Minutes journalist Scott Pelley revealed that McCabe led discussions at the U.S. Department of Justice (DOJ) as to whether President Donald Trump could be removed from office after he fired former FBI director James Comey. McCabe and his co-conspirators–alleged to have also included Rod Rosenstein–reportedly considered whether the 25th Amendment might be used against Trump. Those discussions, however, ultimately went nowhere.
Adding to the controversy are selections from McCabe's new book, The Threat: How the FBI Protects America in the Age of Terror and Trump. In his tell-most memoir of the days after Comey's departure, McCabe says that he felt it necessary to personally "safeguard" the Russia investigation in case he was fired next. McCabe also says he worked closely with Rosenstein leading up to the selection of former FBI director Robert Mueller as special counsel.
Litman, whose extensive experience includes stints as the U.S. Attorney for both the Northern District of California and the Western District of Pennsylvania, had some thoughts about all of the McCabe news.
On Thursday afternoon, MSNBC host Katy Tur goaded Litman with a question about whether this was a "slow motion Saturday Night Massacre"–a reference to Richard Nixon's firing of special counsel Archibald Cox in 1973.
"I mean, the effect of this to me is to remind us how egregious and jarring it was," Litman replied. "I know there is some sniping about some of the details that are in McCabe's account. But the general account overall–what it's like in the hallways–the kind of complete flabbergasted feeling that everyone there has [rang true.] The actual sitting down. This is mind blowing to consider the 25th Amendment, and whether joking or not wearing a wire."
Litman continued:
This is the sort of stunning abrogation of presidential norms that we've not gotten used to, and this is when they were first becoming accustomed to them. I don't think there's much doubt about the general bona fides of the account. And it's harrowing as he says. This is a slow-motion Saturday Night Massacre. That's what they were worried about at the time. In some way it's worse. In some ways, as McCabe says, a it's fall-off in standard of presidential accountability such as they never had before.
[image via screengrab/MSNBC]
Have a tip we should know? [email protected]