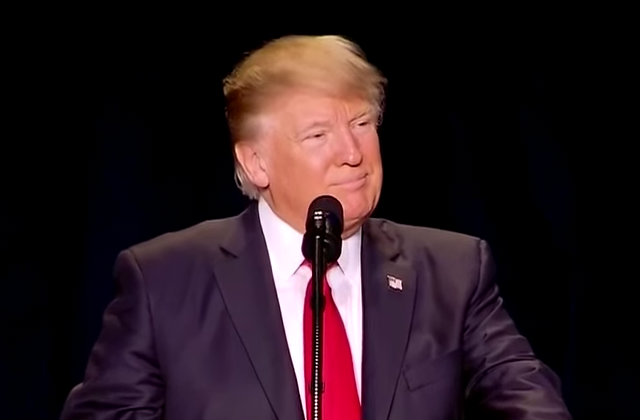 So it turns out that Scott Balber, the attorney now representing Russians linked to a controversial meeting, used to represent President Donald Trump in a lawsuit against comedian Bill Maher. Small world.
Scott Balber 2013: Represented @realDonaldTrump in lawsuit against @billmaher. 2017: Representing Emin/Aras Agalarov + mystery 8th person.

— Jonathan Walczak (@jonwalczak) July 18, 2017
Balber, as you may know, recently spoke to The Washington Post about Donald Trump Jr.'s June 9, 2016 meeting at Trump Tower with Russian lawyer Natalia Veselnitskaya. He confirmed the identity of his client Irakly "Ike" Kaveladze, the eighth person revealed to have been present at the event.
As it turns out, Balber once represented Trump himself in a breach of contract lawsuit against Maher. The comedian had promised he'd give $5 million to a charity if the real estate mogul could prove he actually wasn't the result of his mother having sex with an orangutan. This legal battle ended when Trump withdrew the complaint.
Balber now also represents Emin and Aras Agalarov, two of President Donald Trump's friends and business partners, both Russian. Publicist Rob Goldstone, another person who showed up at Trump Jr.'s meeting, has pop star Emin as a client. Kaveladze is a vice president for the Agalarov-owned Crocus Group real estate company, and went to the 2016 meeting as their representative, Balber said. He came there believing he'd be a translator. Not so, since Veselnitskaya brought her own.
This get-together is a big deal because a special counsel and several congressional committees are investigating whether the Kremlin and the Trump campaign worked together so the President could win the 2016 election. The President said his son's meeting was neither improper nor illegal, and so far no charges have been filed.
LawNewz.com has reached out to Balber, a partner at Herbert Smith Freehills, for comment, but he has yet to respond.
[Trump via Fox 10 Phoenix]
Have a tip we should know? [email protected]