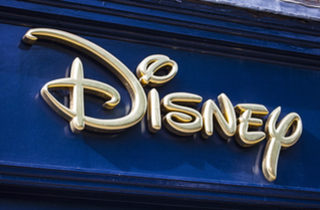 More than two dozen former Disney tech employees are suing the company, claiming that they wrongfully replaced them with immigrants, and made the old workers train the new ones.  Most of them allege that the terminations were racially motivated.
According to the lawsuit, Disney notified hundred of employees in October 2014 that they would be terminated at the end of January 2015. The 30 former employees who are suing claim that after receiving the notice, the company began treating them worse. All of them except for one allege that Disney discriminated against them because of their race and nationality, as their replacements were all from India. The complaint does not give the races of the former workers. All 30 claim that they applied for other positions within the company that the were qualified for, but were denied. All 30 also claim that they were not given proper notice of termination under the Older Worker Benefit Protection Act (OWBPA).
The lawsuit accuses Disney of discriminating against the former employees "with malice," but it does not give any examples or evidence of malicious discriminatory behavior. It only states that the replacement workers all came from the same foreign country. Sara Blackwell, an attorney representing the workers, acknowledged in a phone conversation with LawNewz.com that "the key is that the Indian workers are cheaper," but said that if this was a matter of blacks and whites, with one race being replaced because the other was cheaper, or men being cheaper than women, people would be outraged. Blackwell argues that her clients' case is no different.
For at least two of the former Disney workers, this isn't their first attempt to sue their old company. According to the Orlando Sentinel, plaintiffs Leonardo Perrero and Dena Moore sued in the past, claiming that Disney and outsourcing companies were misleading in their sponsorship of replacement workers for visas, in violation of federal law. Both of those cases were dismissed this year. The Sentinel reported that the replacement workers were brought in on H-1B visas, which are used for workers in specialty occupations.
Disney responded to the new lawsuit in a statement obtained by the Sentinel,saying, "Like the two other dismissed cases brought by this lawyer, this latest lawsuit is nonsense and we will defend it vigorously."
This article has been updated with the response of attorney Sara Blackwell.
Perrero v Disney by LawNewz on Scribd
[Image via Shutterstock]
Have a tip we should know? [email protected]