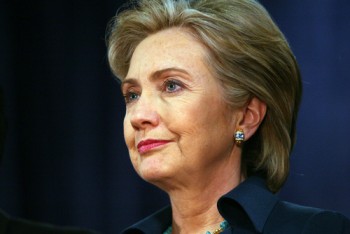 Late on Tuesday, U.S. District Court Judge Royce Lamberth became the second federal judge this month to enter an order allowing the conservative legal advocacy group Judical Watch to conduct discovery in a FOIA lawsuit against the State Department related to Hillary Clinton's use of a private e-mail server while serving as Secretary of State.
According to a press release, this FOIA lawsuit concerns records relating to the drafting and use of Benghazi talking points.  The order allows Judicial Watch to conduct "limited discovery" regarding the adequacy of the State Department's search for responsive documents related to the FOIA request for Benghazi talking points records.
As Judge Lamberth noted in his order, granting discovery is "exceeding rare" in FOIA cases, but he found that it was appropriate in this case due to the "evidence of government wrong-doing and bad faith" on behalf of the State Department in the manner in which they responded to these FOIA requests.  He also referred to "constantly shifting admissions by the Government" as further grounds for allowing limited discovery on the issue.
In a prior motion, the State Department took the position that it had no obligation to produce responsive documents because it did not "possess" and "control" them at the time FOIA request was originally made.  Unbeknownst to Judicial Watch (or anyone else) at that time, Hillary Clinton had yet to turn over potentially responsive e-mails from her private server.
Once discovery is completed, Judge Lamberth will then make a final determination as to whether the State Department acted in good faith related to the search for Benghazi talking points records.
Judicial Watch President Tom Finton released a statement about the ruling this afternoon:
"This remarkable decision will allow Judicial Watch to explore the shifting stories and misrepresentations made by the Obama State Department and its current and former employees.  This Benghazi litigation first uncovered the Clinton email scandal, so it is good to have discovery in this lawsuit which may help the American people find out why our efforts to get Benghazi answers was thwarted by Clinton's email games."
Earlier this month, U.S. District Court Judge Emmett Sullivan entered an order that allows Judicial Watch to depose several key Clinton aides in a separate FOIA lawsuit that is also related to the Clinton e-mail server.  Judge Lamberth mentioned this ruling in his order and allowed Judicial Watch to wait to file the discovery plan until after a ruling is made in the case before Judge Sullivan.
[image via shutterstock]
Have a tip we should know? [email protected]