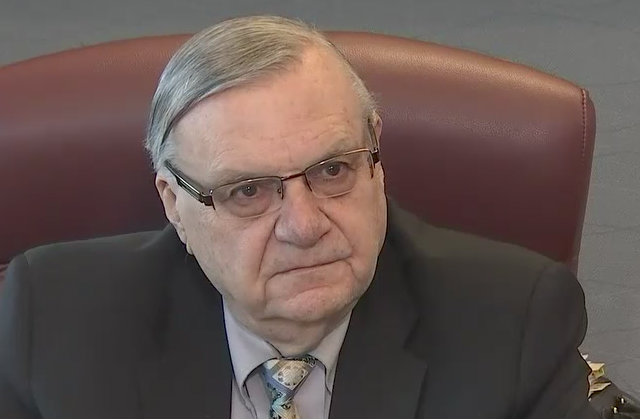 After President Donald Trump pardoned former Maricopa County Sheriff Joe Arpaio, opponents of the decision have tried to fight it. Now, the very judge who convicted Arpaio is indicating she may not scratch her decision after all.
Those arguing against the pardon typically claim it would be letting a government official off the hook for violating people's constitutional rights, which inherently weakens the Constitution, and the court's ability to protect it. Judge Susan Bolton addressed the issue from a different angle. Instead of discussing whether she should dismiss the conviction, she focused on whether she could.
In an order on Thursday, Judge Bolton wrote that while Arapaio did receive a pardon, she might not be able to legally toss the conviction because he hasn't been sentenced yet. Her reasoning is that without sentencing, there's not final judgment in the case, and you can't vacate a judgment that doesn't exist yet. Bolton wrote than when the government submitted a motion supporting eliminating Arpaio's conviction, the legal precedent they cited only refers to cases where a judgment was already in place.
Not only that, Bolton cited Supreme Court case that said, "a pardon is in no sense an overturning of a judgment of conviction by some other tribunal; it is an executive action that mitigates or sets aside punishment for a crime." Basically, the pardon can protect Arpaio from punishment, but it can't necessarily change an existing verdict from the court. Similarly, a Ninth Circuit case that Bolton mentioned says that someone who receives a pardon is "not entitled to erasure of the record of his conviction."
Judge Bolton gave the government until September 21 to file an additional brief to provide a legal basis for why the pardon should result in Arpaio's conviction being expunged, instead of just eliminating any punishment.
Bolton Arpaio Order by LawNewz on Scribd
[Image via Fox10 screengrab]
Have a tip we should know? [email protected]