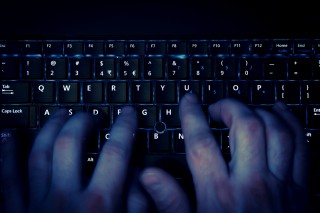 When the FBI began investigating the infiltration of the Democratic National Committee's computers last fall, they neglected to tell the DNC that they suspected Russian hackers. In fact, they kept that information to themselves for months, sources told Reuters.
The FBI first contacted the DNC last fall, giving them a heads up to look for any suspicious network activity. The Committee's staff didn't notice anything unusual, and when they asked for more information, a source says the FBI wouldn't give it to them. Reportedly, it wasn't until March of this year that the DNC understood the nature of the cyber-attack. During the months in between, the DNC and FBI had multiple discussions, but the feds never disclosed their suspicion of Russian actors.
Some U.S. officials said last week that they believed that Russians were behind the hack. Despite the suspicion, the Obama administration and Director of National Intelligence James Clapper have yet to officially point fingers at anyone. Clapper said last week that he would not "make the call on attribution" yet.
One official told Reuters that the FBI withheld information regarding their suspicions in order to protect classified operations. However, a source said that if the DNC had more information earlier, they could have taken steps to prevent further leaks.
Hackers continued to have access to DNC computers as late as June. In late July, private DNC emails were released right before the Democratic National Convention. The effects of that release are still being felt, as it led to the resignation of a number of party officials, including former DNC Chairwoman Debbie Wasserman Schultz and ex-CEO Amy Dacey.
[Image via Shutterstock]
Have a tip we should know? [email protected]