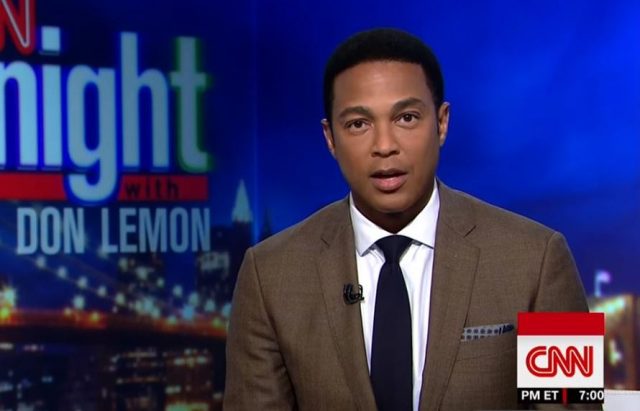 CNN's security team filed a report on behalf of host Don Lemon with the NYPD on Wednesday, after he received death threats from a Twitter user, a person with knowledge of the situation told LawNewz.com. Lemon will speak with detectives working the case later today.
The messages reportedly included, "F*** you n***** can't wait to stab your neck," and "U r a pile of rotting Dogshit,racist,communist, socialist, Liberal moron asshole,i will find u U will pay.ill see u real soon…."
The tweets, and the Twitter user's profile, appear to have since been deleted, but it reportedly once described the user as "white nationalist conservative . pro gun anti islam anti terrorist anti leftist yes i HATE demorats,blm,antifa ,socialists. heavily armed racist.WLM."
This comes after Lemon read an open letter to President Trump on the air, in response to what he felt was inappropriate treatment of Myeshia Johnson, the widow of fallen soldier La David Johnson. TMZ says that the Twitter user has indicated online that he's a supporter of President Trump.
Hosts like Don Lemon have received more and more threats as a result of Trump calling out CNN publicly, a source inside the network told us.
The report labeled the alleged threats as aggravated harassment, which the New York Penal Code describes as when a person "communicates … a threat to cause physical harm to, or unlawful harm to the property of, such person … and the actor knows or reasonably should know that such communication will cause such person to reasonably fear harm to such person's physical safety or property." Authorities are reportedly looking into it as a potential hate crime.
[Image via CNN screengrab]
Editor's Note: This post has been updated to reflect that it was CNN Security (Turner) that filed the report not Don Lemon personally.
—
Follow Ronn Blitzer on Twitter @RonnBlitzer
Have a tip we should know? [email protected]