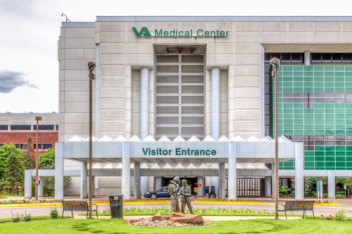 A new report on Monday says the Department of Veterans Affairs paid out more than $338 million in legal settlements in 2015, more than triple the amount paid out in 2011.  The report is the latest in an already bad week for the Veterans Administration.  If it was not such a serious issue, one might find some humor in it as example of yet another tangled federal bureaucracy.  The care of our veterans is serious, however, and should not be a partisan issue.  It is past time to get them the quality treatment they deserve, in a timely manner.
To recap the VA's atrocious Memorial Day Week 2016, first was the VA Chief comparing the VA system wait times to waiting in line at Disneyland.  Just as that firestorm cooled down, late in the week it was reported that the VA terminated benefits for more than 5,000 servicemen that they wrongly declared dead.
Now, records reviewed by the New York Daily News show the large spike in settlement payments is largely the result of medical malpractice claims, including "multiple examples of blown diagnosis, botched procedures and substandard care."  By way of comparison, the $338 million paid out in 2015 compares to just $98 million in 2011, according to the report.  In total over the past five years, the Veterans Affairs Dept. has paid out $848 in legal settlements.  According to the report, a majority of that money goes to medical settlements.  However, approximately $200 million was paid out as the result of a construction dispute.
VA officials did not speak to the newspaper, except to say that they reviewed all tort claims (medical malpractice claims) and the 2013 payouts cover less than 1% of all patents treated.
Critics, such as the D.C. based watchdog Cause of Action's executive director Daniel Epstein, said the VA must to do more.  "After nearly a decade, major reform at the Department of Veterans Affairs is long overdue," Epstein said to the newspaper.
While some point to a lack of adequate funding as a part of the problem, Congressman Jeff Miller, chairman of the House Veterans Committee, places the blame squarely on systemic problems at the VA, including what he sees as a refusal to adequately hold wrongdoers accountable.
"The failures and lapses in care that led to these judgments are not the result of a lack of money or resources," Miller told the Daily News.  "Rather they stem from VA's long and well documented history of refusing to seriously hold accountable those who can't or won't do their jobs."
It is no secret that the Veterans Administration has been at the center of a great deal of negative news reports about poor patient care going back several years and through multiple presidential administrations.  While problems at the VA undeniably reached a boiling point during President Barack Obama's tenure, his supporters are somewhat right to say it is not all his fault.  That said, it can no longer serve as an excuse for congressional Democrats to not push the leader of their party to get something done.  Rather than picking another political fight and labeling Republicans as evil do-nothings in an effort to whip up the base, the congressional Democrats and the Obama administration should set an example by leading the effort to get some meaningful reform underway at the VA.  Even if it is just a small step that a future administrations and Congress can build on, that would be a great start.
This is an opinion piece. The views expressed in this article are those of just the author.