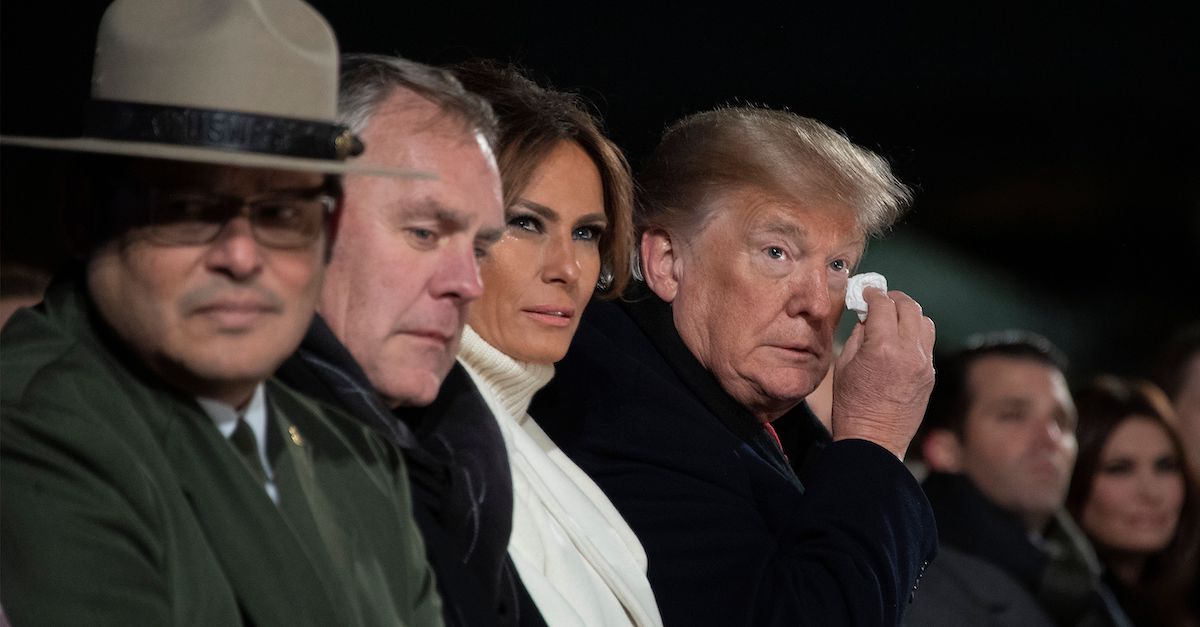 The U.S. Department of the Interior (DOI) is drawing increased scrutiny for openly desiring less scrutiny. The DOI, which saw its secretary Ryan Zinke resign on Dec. 15 amid "multiple scandals" and ongoing investigations into alleged misconduct, has followed up on the Zinke era by controversially attempting to make it okay to not fulfill certain Freedom of Information Act (FOIA) requests it deems "unreasonably burdensome."
FOIA, which "generally provides any person with the statutory right, enforceable in court, to obtain access to Government information in executive branch agency records," already has nine statutory exemptions in place, which an agency may cite in response to a request. These are what the exemptions generally are designed to do:
Protect properly classified information.

Protect records that are "related solely to the internal personnel rules and practices of an agency."

Protect information that has been "specifically exempted from disclosure by statute."

Protect trade secrets.

Protect "inter-agency or intra- agency memorandums or letters which would not be available by law to a party other than an agency in litigation with the agency."

Protect information in personnel and medical files and similar files when disclosure would constitute a clearly unwarranted invasion of personal privacy.

Protect six different types of law enforcement information, etc.

Protect matters contained in or related to examination, operating, or condition reports prepared by or for regulators or supervisors of financial institutions.

Protect geological information and data, including maps, concerning wells.
The DOI, however, is proposing some new rules — rules that the public will be able to submit comment on until Jan. 28.
One of those rules raised eyebrows immediately. See, section 2.5,  "How should you describe the records you seek?" This rules proposes that the person making the FOIA request "must describe records you seek sufficiently to enable a professional employee familiar with the subject to locate the documents with a reasonable effort."
"Extremely broad or vague requests requiring research do not satisfy this requirement," the proposed rule goes on. Then comes this: "The bureau will not honor a request that requires an unreasonably burdensome search or requires the bureau to locate, review, redact, or arrange for inspection a vast quantity of material."
The language of the proposed rule, which is broad, suggests the DOI wants to be able to dismiss or ignore requests it decides are "unreasonably burdensome," require too much research, or aren't specific enough.
Note that the statutory FOIA exemptions mentioned above do not say that if a request is too difficult to honor it can be ignored.
[Image via Jim Watson/AFP/Getty Images]
Have a tip we should know? [email protected]