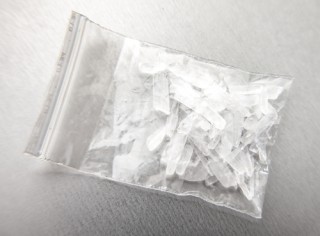 An Alabama lawyer and his alleged associate were arrested on Friday after being found connected to two "one-pot" meth labs, police said. AL.com reported that John Fisher Jr., a defense attorney in in Tuscaloosa, and Christopher Shane Rushing were apprehended after one man was reported dropping off a backpack containing what officers believed was materials for making methamphetamine. A second man was spotted picking up the bag and bringing it to a location that was reportedly on the same block as Fisher's law office. The first man was then seen by police retrieving the bag
When searching one of their cars, officers found an active "one-pot" meth lab. Agent also recovered 369 grams of methamphetamine oil.
According to the Tuscaloosa News, Fisher ran for Alabama House of Representatives in 2010. Raw Story identified him as a local conservative radio host.
Both men were charged with trafficking methamphetamine. A judge set $250,000 bond for each of them. Fisher posted bond and was released, while Rushing was still in jail as of Saturday afternoon.
Have a tip we should know? [email protected]