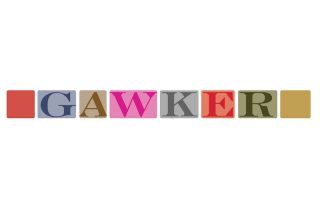 Poor Gawker. Bad enough that they lost an enormous lawsuit against Hulk Hogan that resulted in their bankruptcy and subsequent sale to Univision. Turns out, they're being sued again! This time, over a comment on an article that was allegedly written by the Gawker staff themselves.
The subject of the article, Meanith Huon, was acquitted of sexual assault in 2010, and after articles about him ran on AboveTheLaw.com and Jezebel.com (owned by Gawker Media), he sued them both for defamation (oddly enough, the Jezebel article was about Huon's lawsuit against AboveTheLaw). The same day that Huon was acquitted, AboveTheLaw published a blog post that described the allegations that he forced a woman to perform oral sex on him, and that she jumped out of his vehicle afterwards. The post also said that his defense argued that it was consensual. Huon brought a defamation case against the site, and when Jezebel reported on the lawsuit, Huon added Gawker and its founder Nick Denton to it, claiming that the Jezebel story was defamatory. Denton filed for personal bankruptcy over the summer, in the wake of the Hogan case.
Since then, most of Huon's claims have been settled or dismissed. AboveTheLaw settled with him, and a federal district judge dismissed all of his claims against Gawker. But on Monday, the Seventh Circuit Court of Appeals reversed the decision regarding one particular allegation: that Gawker's own staff wrote a defamatory comment on their own article about Huon.
The appellate court agreed that the Jezebel article itself did not qualify as defamation, but said that "Huon adequately alleged that Gawker helped create and develop at least some of the comments, and one of the comments constitutes defamation under Illinois law."
The comment in question said:
She jumped out of a moving car, leaving her shoes and purse behind and ran barefoot through a cornfield and pounded on a stranger's door to help her? Fuck this "he's been acquitted" noise. He's a rapist alright, so we may as well call him one.
The Court of Appeals found that this particular comment was defamation per se, as it accused Huon of committing a crime when it was known that he was already found not guilty. To contrast, the decision gave a list of other unflattering comments on the same article that did not meet the standard of defamation.
The case is now set to go back down to the district court.
Have a tip we should know? [email protected]