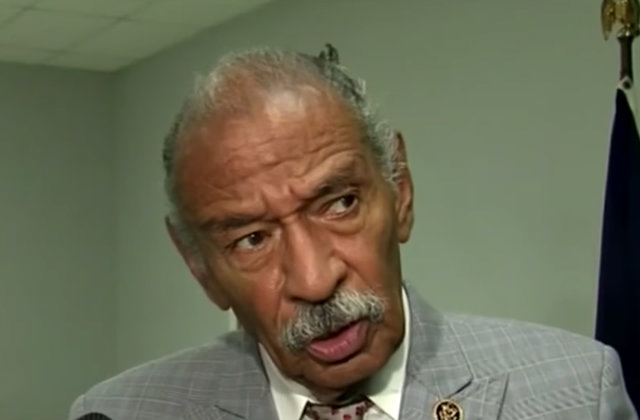 The woman who settled a sexual harassment claim with Rep. John Conyers (D-Michigan) lawyered up Sunday. She demands to be released from the confidentiality agreement she signed.
"First, we call upon Mr. Conyers and the Office of Compliance to release my client from her confidentiality agreement so that she may have a voice to tell her own story," said her attorney Lisa Bloom in a statement obtained by Law&Crime. "Basic fairness and decency dictate that if Mr. Conyers can speak publicly about the matter, the woman should be free to do so as well."
Bloom said that her client can still speak in spite of the agreement if they are subpoenaed. For example: By the House Ethics Committee.
The woman will remain anonymous "at this time," Bloom said.
This is the same person reached a $27,000 taxpayer-funded settlement with Conyers, as covered in a BuzzFeed article this week. She claimed he fired her after she turned down his sexual advances.
He denied wrongdoing when news of the settlement popped up.
"My office resolved the allegations — with an express denial of liability — in order to save all involved from the rigors of protracted litigation," he said in a statement. "That should not be lost in the narrative."
Other recently revealed court documents showed that another staffer tried to sue him in February for "repeatedly and daily" nonconsensual touching. She dropped the complaint after the court refused to leave it sealed. He told the Associated Press he knew nothing about claims of groping.
Former D.C. lawyer Melanie Stone also claimed that Conyers, who she used to work with, would make inappropriate comments about her appearance, and once showed up to a meeting in his underwear.
Conyers stepped down from his position as the ranking member of the House Judiciary Committee Sunday during a probe by the ethics committee.
[Screengrab via CBS-NY]
Have a tip we should know? [email protected]