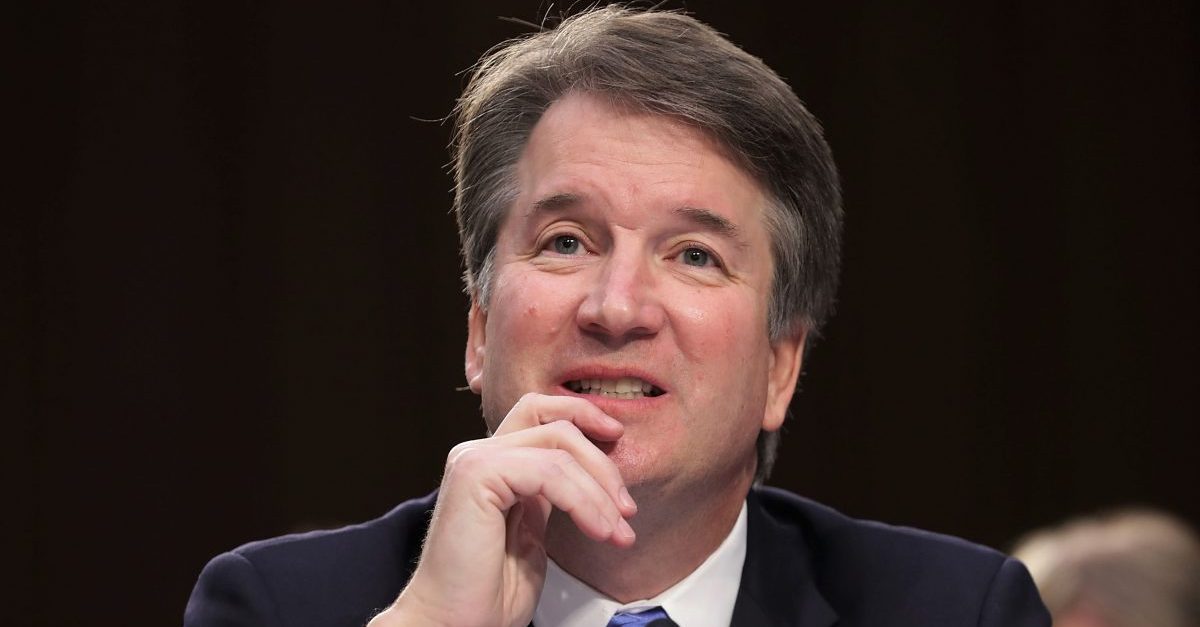 The Senate Judiciary Committee is planning on having Christine Blasey Ford and Brett Kavanaugh testify Thursday regarding allegations that the Supreme Court nominee tried to sexually assault Ford when they were teenagers. To support her claim, Ford's team has submitted sworn statements from four witnesses who said the California professor told them about the alleged attack before Kavanaugh was ever nominated to the Supreme Court.
"Christine told me she had been having a hard day because she was thinking about an assault she experienced when she was much younger," Adela Gildo-Mazzon said in a declaration obtained by USA Today. "She said she had been almost raped by someone who was now a federal judge." According to Gildo-Mazzon, that conversation took place in June 2013.
Keith Koegler wrote that Ford mentioned her experience to him in 2016, when the two were discussing the sentencing of Brock Turner, the former Stanford swimmer who was convicted of sexual assault and received what was widely believed to be a light punishment.
Koegler said Ford mentioned it again in 2018 after Justice Anthony Kennedy retired. He said she emailed him, saying that her alleged assailant was a favorite to replace Kennedy. Koegler said he then asked for a name so he could research the person, and Ford said it was Kavanaugh.
In Rebecca White's declaration, she said that in 2017 Ford "told me that when she was a young teen, she had been sexually assaulted by an older teen." White recalled Ford telling her "that her assailant was now a federal judge."
The fourth declaration came from Ford's husband Russell Ford, who said that she told him about the alleged incident near the time they got married about 16 years ago, but didn't discuss details until a counseling appointment in 2012. When the details did come, according to the declaration, she was very clear.
"I remember her saying that her attacker's name was Brett Kavanaugh, that he was a successful lawyer who had grown up in Christine's home town, and that he was well-known in the Washington D.C. community," he said.
Mr. Ford said that while his wife was initially undecided about coming forward, she eventually felt it was "her civic duty" to tell her story.
"In our 16 years of marriage I have always known Christine to be truthful person of great integrity," he said.
As for Kavanaugh, his side has submitted evidence that includes his calendar from the summer of 1982, when the attempted sexual assault was said to have taken place. His lawyers intend to use it to show that Kavanaugh was not at the party where it allegedly happened.
Ford and Kavanaugh are scheduled to appear before the Senate Judiciary Committee Thursday morning at 10:00 a.m. ET. The Committee is bringing in Arizona sex crimes prosecutor Rachel Mitchell to question them.
[Image via Chip Somodevilla/Getty Images]
Have a tip we should know? [email protected]