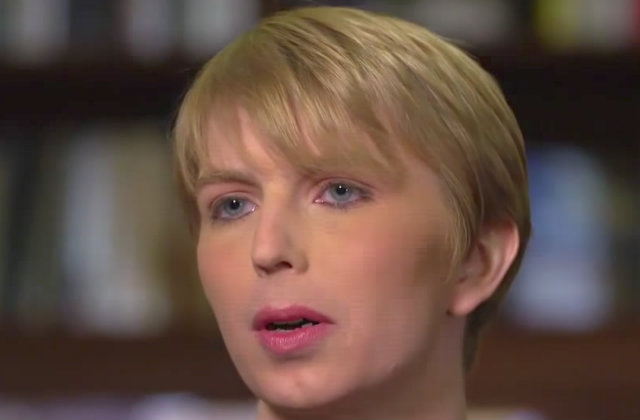 Chelsea Manning, the U.S. Army Private First Class convicted under the Espionage Act for leaking government material, said Monday that she was blocked from entering Canada.
so, i guess canada has permanently banned me ? ✋ @CitImmCanada denied entry b/c of convictions similar to "treason" offense pic.twitter.com/xp0JOEEOGd

— Chelsea E. Manning (@xychelsea) September 25, 2017
The rejection letter, concerning an attempted visit scheduled for Friday, cited Manning's conviction, and said that the crime, if committed in Canada, would "equate" to treason, punishable by up to 14 years behind bars.
LawNewz.com reached out to authorities for comment, but we got the Glomar response.
"In accordance with the Customs Act and Privacy Act, it is not the practice of the Canada Border Services Agency to confirm or deny the entry of any individual to Canada," wrote Barre Campbell, Senior Communications Advisor for the Canada Border Services Agency, in an email. He said that factors used for deciding admissibility for entering Canada include "involvement in criminal activity, human rights violations, and organized crime, or security, health or financial considerations."
Manning, who is transgender, was convicted under the Espionage Act in 2013 under her birth name Bradley. Leaking over 700,000 government files to WikiLeaks got her a 35-year sentence to military prison, but her legal team applied for a presidential pardon while she appealed the case. Then-POTUS Barack Obama ended up commuting all but four months off her sentence. She was released in May.
[Screengrab via ABC]
Have a tip we should know? [email protected]