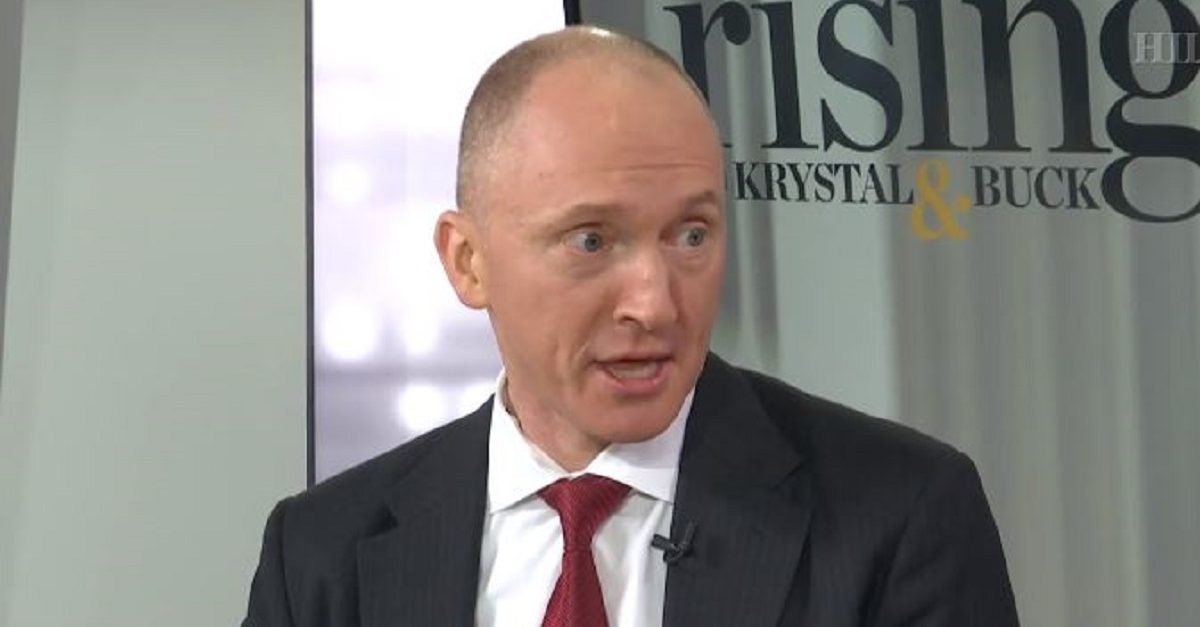 Former Trump campaign adviser Carter Page appeared on The Hill's morning show "Rising" in an interview Friday, and discussed his ongoing beef with the Justice Department over their surveillance of him and suspicion surrounding his connections to Russia.
Page downplayed the contacts that he and other members of the campaign had with Russia, but host Krystal Ball asked why they took place in the first place.
"Why were there so many of these little connections between Russia and the Trump campaign?" Ball asked.
"I think the key word you just said is 'little,'" Page responded. "There is nothing illegal to have a conversation with someone." Page did not directly address why the connections existed.
Ball pressed Page on why there was such secrecy surrounding the contacts with Russia if there was no wrongdoing.
"But why the denials, and then it comes out later?" Ball asked, having previously pointed out that the Trump campaign issued a "blanket denial" of any contacts with Russia, before it later came out that Page, Jeff Sessions, and several others had been talking to Russians.
Page didn't explain the denials, but defended them only by saying they weren't about anything significant.
"I think there has been nothing shown to be material," he said.
Page admitted that he has spoken to members of Special Counsel Robert Mueller's office as part of the investigation of Trump campaign ties to Russian efforts to interfered with the 2016 election, but he said, "I have absolutely no concern whatsoever" that they will find him guilty of any wrongdoing.
[Image via The Hill screengrab]
Have a tip we should know? [email protected]