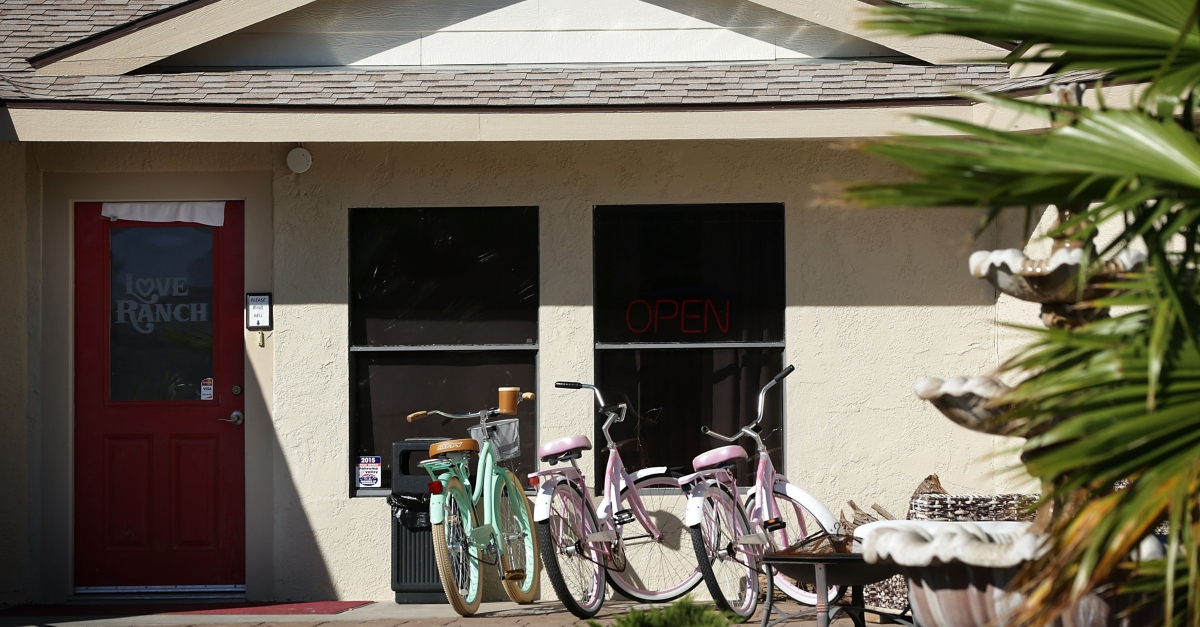 Dennis Hof, the brothel owner and GOP candidate, can reopen his "Love Ranch South" brothel in Nevada pending the results of a lawsuit against Nye County, according to the Las Vegas Sun. The preliminary injunction ordered Monday is based on alleged First Amendment retaliation by Commissioners Dan Schinhofen and Andrew Borasky.
Hof owns several brothels. His most famous, the Moonlight Bunny Ranch, is in Lyon County, Nevada.
County commissioners voted earlier this month not to renew his permits for the Love Ranch South. This means 18 employees lost their work cards. Authorities claimed the renewal application was late, and that there were permit violations three times over 2016 and 2017.
Bad timing for Hof, who is running for the Nevada State Assembly and faced newly publicized details from sexual assault allegations (which he denied).
He claimed the board members have been out to get him since he announced his candidacy. Federal Judge Richard Boulware reportedly saw things his way, and said that allegations of building code violations were unsubstantiated–the agenda item for the brothel license renewal said the business was in compliance. He even pointed out that time the county took down Hof's anti-Schinhofen sign.
Hof has to put up a $5,000 security bond to open by 8 a.m on Tuesday.
Of the county commissioners, only Schinhofen shared his some words about the ruling.
"They didn't call me to testify, and the judge made his decision," he said said in a statement.
He reportedly said in court that he wanted to fire his attorney for not calling him to testify.
County spokesman Arnold Knightly said they will work on revising the manner in which they license brothels.
Colin Kalmbacher contributed to this article.
[Image via Alex Wong/Getty Images]
Have a tip we should know? [email protected]