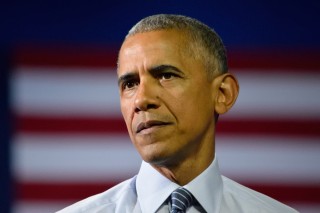 On Friday, President Barack Obama vetoed the Justice Against Sponsors of Terrorism Act (JASTA), a controversial bill that would have allowed 9/11 victims and their loved ones to sue Saudi Arabia over the country's alleged ties to the day's terrorist attacks. On Wednesday, the U.S. Senate voted to override the veto and pass JASTA. They voted 97-1 in favor of the bill, with Senators Bernie Sanders and Tim Kaine abstaining.
Senate votes to override Obama's veto of #Jasta 97-1 — w/ Dem Sen Jack Reed opposed.
Not voting: Kaine, Sanders

— Lisa Mascaro (@LisaMascaro) September 28, 2016
The White House was against JASTA due to concerns that by limiting sovereign immunity that generally protects foreign governments from being sued, other countries may due the same and go after the U.S.
Now that the Senate has overwhelmingly voted against Obama's veto, the House of Representatives will vote. Should the House override the veto, JASTA will become law.
David Bixenspan contributed to this report.
[Image via Evan El-Amin/Shutterstock]
Have a tip we should know? [email protected]