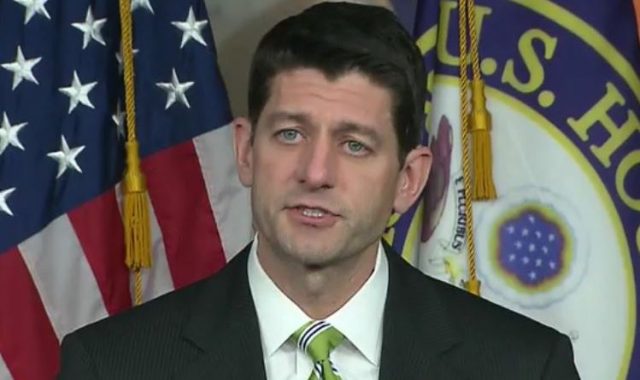 Republican leaders in the U.S. House of Representatives pulled the American Health Care Act Friday afternoon right before a vote was supposed to take place. There had been rampant speculation over whether enough Republicans were going to vote in favor of the new bill for it to pass. A vote was said to be planned for Friday afternoon. A source told CNN that President Donald Trump asked House Speaker Paul Ryan to pull the bill before a vote took place.
In recent days, President Donald Trump had been working with GOP representatives to garner enough votes, but many Republicans were reportedly against the bill, making it unlikely that it would pass. Trump eventually said that if Congress did not vote on the bill, we would leave Obamacare in place for now.
Ryan addressed the media to discuss what happened. He said that President Trump worked very hard to get it passed, but "we just didn't quite get consensus today." He insisted that the proposed bill was the right way to go, and lamented the lack of support. "This is a setback, no two ways about it," he said.
In the meantime, Ryan said that Congress will move forward to work on tax reform.
President Trump said that Obamacare, which remains in place, "will explode" this year. He said that should Obamacare fail and Democrats then come to him with a "real healthcare bill," he would be open to working with them.
This is developing story. This story has been updated and LawNewz.com will provide more details as they become available.
[Image via Shutterstock]
Have a tip we should know? [email protected]