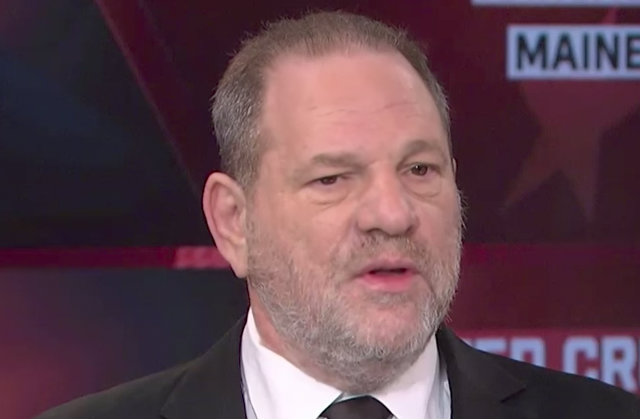 Disgraced movie mogul Harvey Weinstein is suing the company he helped start, the Weinstein Co., for his personnel files. The complaint, filed in Delaware, said the film studio wrongfully denied his lawyer's requests. He needed the documents to defend himself against numerous allegations. Attorney Patricia Glaser said in a letter that her client may sue for wrongful termination.
You can read the complaint here:
Harvey Weinstein complaint against Weinstein Co. by LawNewz on Scribd
Requested documents include messages from his work email account.
Even if he wins this complaint, expect another lawsuit to follow shortly after. Basically, he's suing the Weinstein Co. for his personnel files in order to later sue them for allegedly leaking information from his personnel files. Here's how his complaint put it:
Further, certain press reports have mentioned information that Mr. Weinstein believes could have come only from his personnel file. By obtaining his personnel file, Mr. Weinstein can confirm that the information being reported in the press could have come only from his personnel file, and then pursue potential claims against the Company and its Representatives or officers for mismanagement by leaking confidential Company information.
A bombshell report from The New York Times said he settled sexual harassment claims with at least eight actresses and staffers. A follow-up article from The New Yorker showed that several women said he sexually assaulted them. Since then, dozens of women, including top actresses like Gwyneth Paltrow, stepped forward with allegations of harassment or worse. The number of alleged victims stands at over 50.
Weinstein has denied claims in the Times story, but did not specify which. Spokeswoman Sallie Hofmeister has consistently rebuffed sexual assault claims.
"Any allegations of non-consensual sex are unequivocally denied by Mr. Weinstein," she said in an emailed statement on Tuesday.
Nonetheless, things got so frantic that the remaining board members of the Weinstein Co., including Weinstein's own brother, forced him out of the company on Oct. 8. The film studio itself faces scrutiny and legal action because the mogul's behavior was an open secret in Hollywood for years. Actress Dominique Huett sued the companying Wednesday, saying that Weinstein sexually assaulted her in 2015. She argued that the film studio knew about his behavior, but did nothing to stop it.
The New York Attorney General's office is also investigating whether anyone was harassed at the Weinstein Co., which has an office in New York City.
[Screengrab via MSNBC]
Update – Oct 26, 6:21 p.m.: Added more information from the lawsuit.
Have a tip we should know? [email protected]