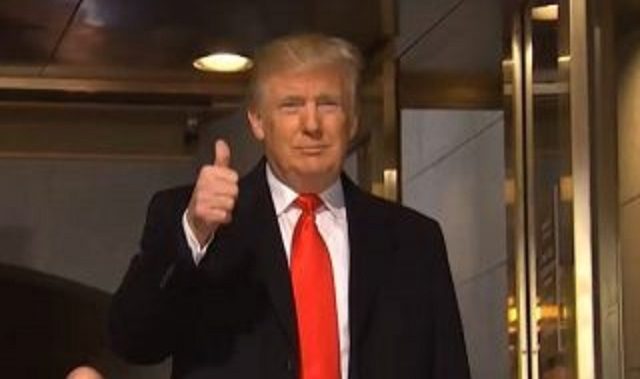 A federal court today dismissed a lawsuit brought against Donald Trump which accused the president of violating the constitutional prohibition on certain foreign emoluments.
That case, CREW v. Trump, was brought by Citizens for Responsibility and Ethics in Washington ("CREW"), a non-profit and non-partisan government corruption watchdog.
In his opinion, Judge George B. Daniels with the Second District Court for the Southern District of New York dismissed the lawsuit largely on grounds of standing. He then opined on several other issues brought to the court's attention and determined that the issue was not ripe and implicated the "political question" doctrine as well.
Daniels' 29-page dismissal order reads, in part:
Here, the issue presented under the Foreign Emoluments Clause is whether [President Trump] can
continue to receive income from his business with foreign governments without the consent of
Congress. As the explicit language of the Foreign Emoluments Clause makes clear, this is an issue
committed exclusively to Congress. As the only political branch with the power to consent to
violations of the Foreign Emoluments Clause, Congress is the appropriate body to determine
whether, and to what extent, [President Trump]'s conduct unlawfully infringes on that power. If Congress
determines that an infringement has occurred, it is up to Congress to decide whether to challenge
or acquiesce to [President Trump]'s conduct. As such, this case presents a non-justiciable political
question.
CREW responded to today's court defeat via press release.
The group's Executive Director Noah Bookbinder wrote, "The Constitution's emoluments clauses are core protections against destabilizing foreign and domestic corruption. We never thought we would have to sue the president to enforce them; we hoped that President Trump would take the necessary steps to avoid violating the Constitution before he took office. He did not, and we were forced to bring our landmark Emoluments case because the plaintiffs in this case—and the American people—have been directly harmed by the President's violations. While today's ruling is a setback, we will not walk away from this serious and ongoing constitutional violation. The Constitution is explicit on these issues, and the president is clearly in violation. Our legal team is weighing its options and will soon lay out our decisions on how to proceed."
[image via screengrab]
Follow Colin Kalmbacher on Twitter: @colinkalmbacher
Have a tip we should know? [email protected]