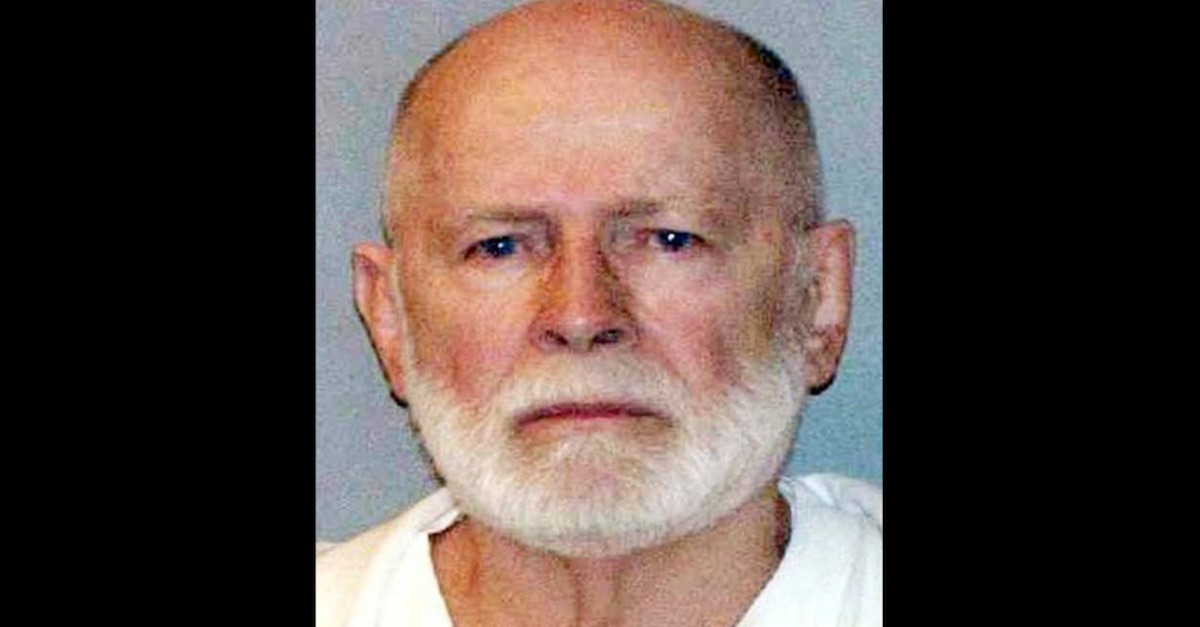 Infamous Boston mobster and convicted killer James "Whitey" Bulger was reportedly killed in a West Virginia prison, not long after being transferred there. Bulger was 89 years old.
Bulger, who was serving a life sentence for 11 murders, was moved to the maximum security USP Hazelton prison. Bulger was reportedly found dead, but it's worth noting that local news reports said an unidentified prison was slain shortly after Bulger arrived. 
He was the leader of the Winter Hill Gang.
The Boston Herald reported Bulger had recently been moved from Florida to Oklahoma, and then to West Virginia.
"I'm going to throw a f***ing parade," said one Boston organized crime figure to the Law&Crime Network's Brian Ross. "The White Rat is dead. There is a God."
Bulger and his girlfriend Catherine Greig were famously captured in Santa Monica, Calif. in 2011. Two years later, Bulger was brought to justice in Boston. Up until his arrest, Bulger was one of the most wanted fugitives in America.
There were reports that Bulger was not in the best of health. It's still not clear why he was moved to the West Virginia prion.
This is a developing story.
[Image via mugshot]
Have a tip we should know? [email protected]