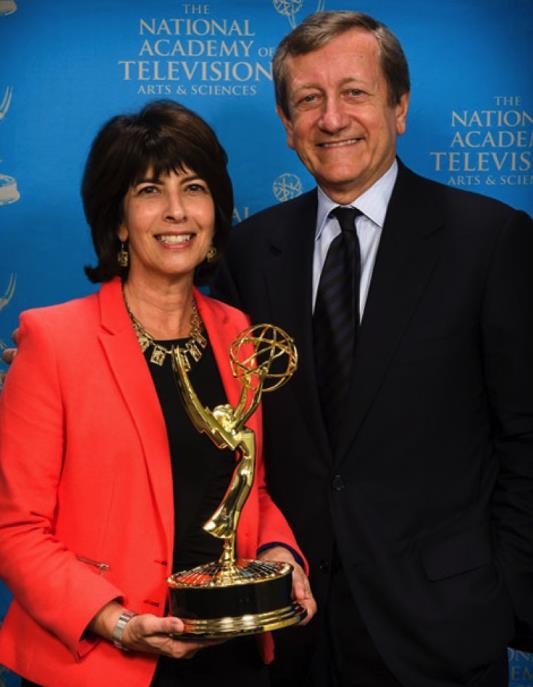 NEW YORK, NY – August 20, 2018 – The Law & Crime Network announces the creation of a new investigative unit led by celebrated journalists Brian Ross and Rhonda Schwartz. The award winning team will join the leading 24/7 and OTT live trial network beginning in September. Schwartz will be Executive Investigative Producer and Ross will serve as Chief Investigative Reporter and On-Air Host of new weekly original program, "Brian Ross Investigates." Both will contribute to all Law & Crime on-air and digital platforms.
The announcement comes on the heels of Law & Crime expanding its network reach to Europe and across additional distribution platforms including TV Player, KlowdTV, and XUMO with more to come in the weeks ahead.
"I worked with Brian and Rhonda for years, and there are no more celebrated and dogged investigative journalists in the country," said Law & Crime founder Dan Abrams. "We could not be more excited that they have agreed to join our network and team."
Ross and Schwartz first joined forces at NBC News before going to ABC News where they built out one of the nation's most influential and highly lauded investigative journalism teams for over two decades. Between them, the pair have been honored with dozens of the most prestigious awards in journalism including 7 duPonts, 6 Peabody's, 6 Polks, the 2014 Harvard Goldsmith Prize and 17 Emmy's.
Known for challenging powerful key figures while uncovering highly controversial governmental and human rights misconduct as well as corporate fraud and sexual abuse cover-ups (to name a few), the pair is credited for impactful changes in policy both in the U.S. and internationally.
Ross and Schwartz recently announced their departure from ABC News after a near 25-year tenure with the network.
"We're delighted to join Dan and his team to help grow a vital 24/7 OTT and linear live network covering the biggest law and crime stories—issues that could not be more central now to what's happening in our country. ABC and NBC were great partners in the broadcast era. Now in the digital era, we are thrilled to become part of Law&Crime as the place to find news-making and important investigative reporting," Schwartz and Ross said in a joint statement.
About Law & Crime Live Network
From the high-profile cases to the most compelling local trials, Law & Crime is the only 24/7 linear and OTT network offering daily live trial coverage and expert legal commentary and analysis. Created by TV's top legal commentator and attorney, Dan Abrams, Law & Crime is dedicated to exploring the always intriguing world of the law while also offering original crime stories and legal programs to a broad and multi-platform audience.
Have a tip we should know? [email protected]