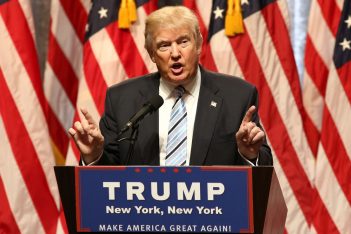 A new report on Thursday morning is making waves after alleging there was a secret connection between Donald Trump and communist Cuba in the late 1990s.  However, a deeper look into the circumstances surrounding the allegations in the story reveals the matter is likely far less sinister than reporter Newsweek reporter Kurt Eichenwald would lead you to believe.
According to the report, Trump Hotels hired the consulting firm Seven Arrows to visit Cuba on exploratory mission with the goal of "giv[ing] Trump's company a foothold should Washington loosen or lift the trade restrictions."  Months after the trip, Seven Arrows "submitted a bill to Trump Hotels for the $68,551.88 it had 'incurred prior to and including a trip to Cuba on behalf of Trump Hotels & Casino Resorts Inc.'"  The report then claims Trump knowingly paid the bill and in doing so, violated U.S. law, including the economic embargo and sanctions against Cuba.
In order to put this story in its proper context, it is first important to understand what was going on with U.S. — Cuba relations back in the late 1990s.  As a Washington Post article from July of 1999 explains, then-President Bill Clinton's administration had recently announced "liberalized interpretation of licensing requirements for Americans visiting Cuba." The new interpretation under Clinton allowed the Office of Foreign Assets Control (OFAC) to approve "more or less 6,000" licenses for individuals and groups to travel to Cuba in the late 1990s.  This reportedly led to a "powerful new coalition pushing the White House and Congress to end, or at least loosen, the … sanctions against the government of President Fidel Castro." Included in that coalition were "hotel and entertainment sectors long hoping to expand into Cuba."
Accordingly, it is not all that surprising that Trump Hotels would've been interested in hiring a consulting firm to take an exploratory trip to Cuba.  Furthermore, there is nothing inherently shady about hiring a consulting firm to take trips to Cuba.  It is a common practice used by major American companies for years.  In fact, there are major D.C. based lawyers and firms that have made a career off the Cuban consulting business.
Although, any consulting firm should have obtained the necessary license from the OFAC prior to making the trip. Eichenwald claims Seven Arrows did not have the required license, and that would possibly make the reimbursement illegal — if funds spent in Cuba were reimbursed.  However, if you read closely, you'll notice the article does not make any direct allegation that Trump Hotels was aware of this problem before the trip took place.  Again, the payment for the Cuban trip portion of the invoice may have violated the law as the result of Seven Arrows failure to obtain the necessary license; but there is no allegation that Trump Hotels (or Donald Trump himself) was aware of the licensing problem prior to the trip.
In addition to failing to provide the full context of the circumstances surrounding the trip, the Eichenwald article essentially argues that the consulting trip is evidence of Trump's hypocrisy on Cuban policy.  Eichenwald would have you believe Trump was trying to play both sides by exploring potential business opportunities in Cuba, but then turning around and telling potential voters that he would maintain strong Cuban sanctions.
He writes:
And perhaps that was the calculation behind the company's decision to flout the law: the low risk of getting caught versus the high reward of lining up Cuban allies if the U.S. loosened or dropped the embargo. The only catch: What would happen if Trump's Cuban-American supporters ever found out?
Yet, this rather cynical interpretation ignores Trump's own explanation of his dealings in Cuba.  In a 1999 op-ed published in the Miami-Herald Trump wrote:
Several large European investment groups have asked me to take the "Trump Magic" to Cuba. They have "begged" me to form partnerships to build casino-hotels in Havana. With the influx of foreign tourists, we would make a fortune, they promise, and they are no doubt right. They are also right to say that this type of arrangement would allow me to skirt the U. S.-imposed embargo.

But rushing to join those who would do business in Cuba would do more than that. It would place me directly at odds with the longstanding U. S. policy of isolating Fidel Castro. I had a choice to make: huge profits or human rights. For me, it was a no-brainer.

….

Foreign investors are not allowed to hire or pay Cuban workers. They must pay the government directly for the workers. Castro then pays the workers in worthless Cuban money and keeps the rest. Under these circumstances, my investment cannot help average Cubans — it can only replace the Soviet subsidy Castro no longer receives.
Some, including Mauricio Claver-Carone, the Executive Director of Cuba Democracy Advocates, argue this op-ed shows Trump learned through his exploratory trip to Cuba that investing in the country was not the right move.
Claver-Carone says he had noticed the loudest people in the room when it comes to shouting about Trump spending $68,000 in Cuba are generally the same people who have strongly criticized the Cuban embargo for years.  In that, Claver-Carone said perhaps there was an opportunity.
He writes, "Maybe we can all agree now that doing business with the Castro dictatorship is bad; that U.S. law must be respected; and OFAC should take enforcement action against those who violate it."
This is an opinion piece. The views expressed in this article are those of just the author.