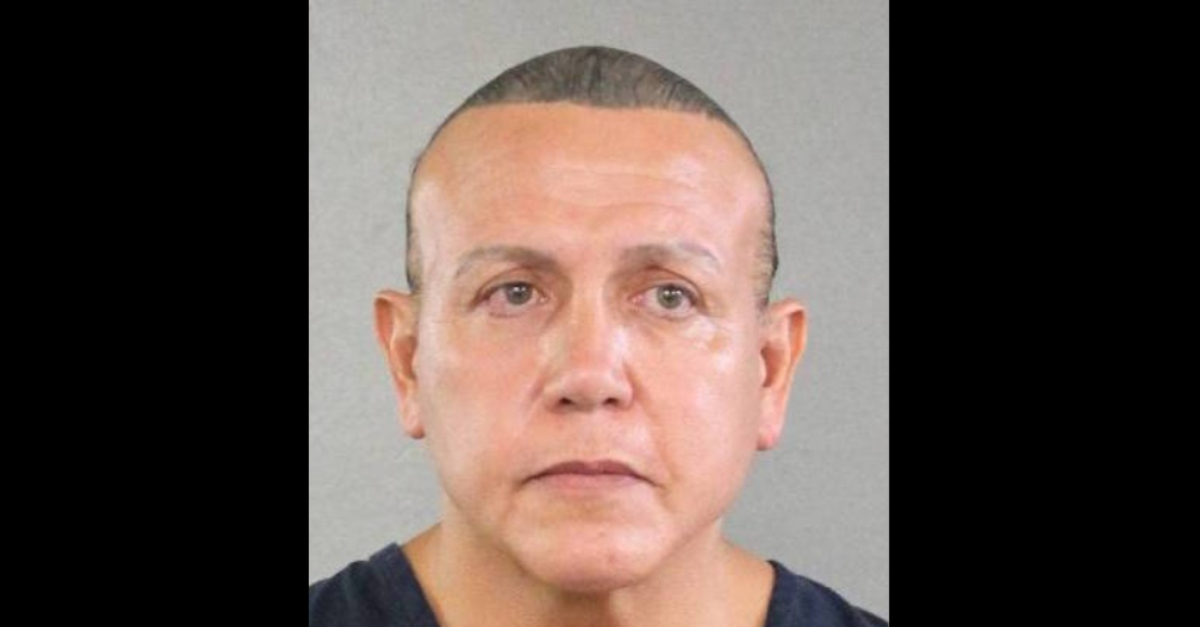 Cesar Altieri Sayoc, the man charged for allegedly sending explosive devices by mail to perceived enemies of President Donald Trump, has a plea hearing to attend in a Manhattan federal court on March 21, records show. The circumstances of this plea are not yet entirely clear, but it is expected that Sayoc will plead guilty.
Current charges include use of certain weapons of mass destruction, and use of a destructive device during and in relation to crimes of violence.
Sayoc pleaded not guilty in Nov. 2018. Federal investigators said the Florida man sent explosive packages in the mail to high-profile Trump critics including former Democratic presidential candidate Hillary Clinton, Rep. Maxine Waters (D-Calif.), and actor Robert De Niro. None of the devices went off and no injuries were reported. Prosecutors called Sayoc a domestic terrorist.
Sayoc's social media activity and reputation in Florida indicated that he was both a huge Trump fan and a consumer of right-wing content online. He subscribed to notions that at least one student from the Marjory Stoneman Douglas High School was a "paid protester," and that the mass shooting in Parkland, Florida was a hoax.
He also posted anti-Semitic tweets about liberal billionaire George Soros, as indicated in Twitter account attributed to him. Sayoc got the nickname "MAGAbomber" pretty much immediately after authorities released his name due to his vocal support of the president, and because he was known for driving a white van covered in pro-Trump stickers. Records obtained by Law&Crime showed that he was a registered Republican.
Other alleged recipients of the explosives included former President Barack Obama, former Vice President Joe Biden, and the aforementioned Soros.
Aaron Keller contributed to this report.
[Mugshot via FBI]
Have a tip we should know? [email protected]