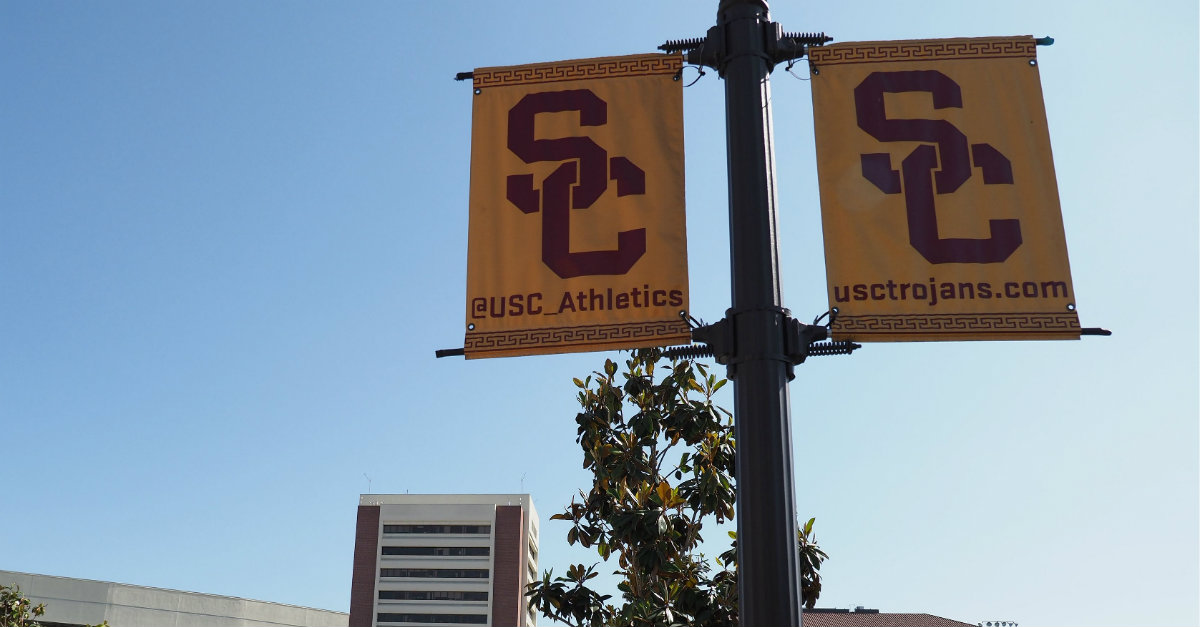 Another complaint is being filed against the University of Southern California and alleged sexual abuser gynecologist Dr. George Tyndall. This time, attorney Gloria Allred is representing a dozen more women in a new lawsuit against the school and this doctor.
The new plaintiffs claim that Tyndall brought up unwanted conversations about how to achieve orgasms, and submitted them to rectal exams without warning, according to a statement obtained by Law&Crime. The doctor allegedly traumatized some of the women through various disturbing statements and actions.
Allred, who is already representing other clients against Tyndall and USC, was scheduled to hold a press conference at her office at 2:30 p.m. EST/11:30 PST in Los Angeles, California.
Tyndall worked as an obstetrician and gynecologist at USC's student health services for almost 30 years–the only full-time OB/GYN on staff this entire time–until he resigned in 2017. Back in May, the school said it fielded complaints of abuse from about 200 former patients.
Four alleged victims, represented by lawyer James Manly, sued that same month. One plaintiff said he made an inappropriate comment on the size of her genitalia, saying, "You know what they say about tall women."
Manly told CBS Los Angeles that the patients did didn't have experience before with gynecologists, and Tyndall took advantage of that.
"They didn't know what to expect, so he had their full trust, and he abused that trust and did things that … no gynecologist should ever do," he said.
In another complaint, Tyndall allegedly remarked on a patient's vagina being "tight," and added, "You must be a runner."
USC has also been in the spotlight for allegedly doing little-to-nothing about allegations. Some patients had been making complaints about Tyndall since the early 2000s, though investigations went nowhere. The school only suspended him after a nurse contacted the campus rape crisis center in 2016, according to the Los Angeles Times.
University administrators reportedly acknowledged they allowed Tyndall to resign with a payout in 2017 after he threatened to sue the university, although an internal school probe determined that Tyndall's actions in pelvic exams constituted sexual harassment.
Tyndall denied wrongdoing; the school has denied a cover-up, and other wrongdoing.
Colin Kalmbacher contributed to this report.
[Image via Robyn Beck/AFP/Getty Images]
Have a tip we should know? [email protected]