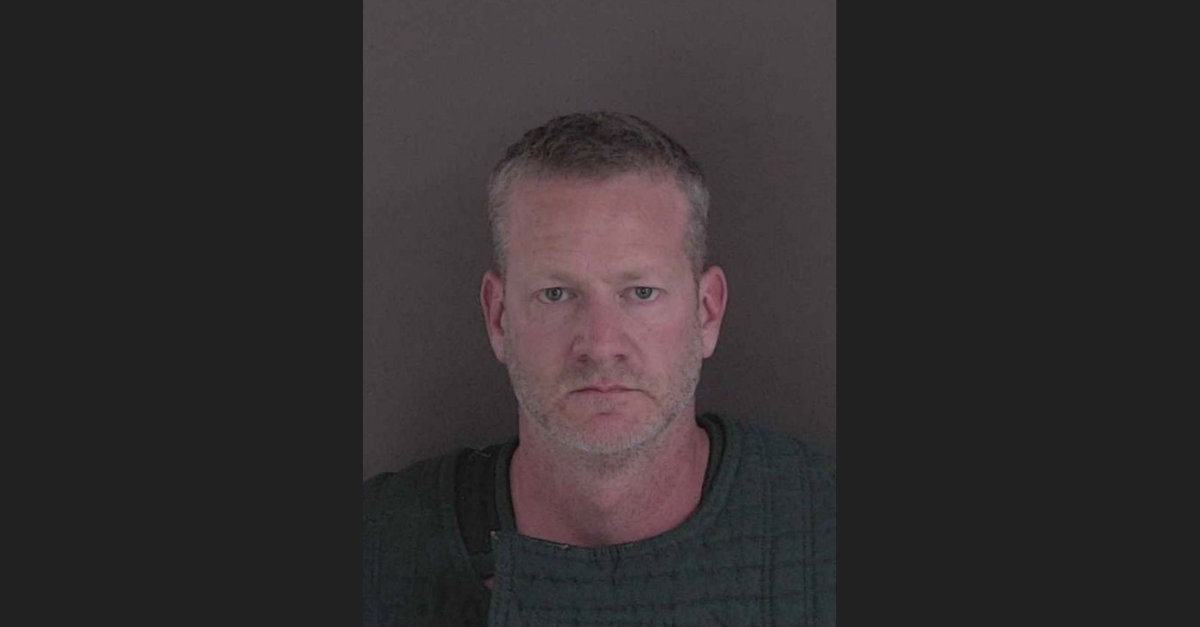 A Marion County Sheriff's Deputy allegedly betrayed the trust of a dead man's grieving daughter and stole the deceased's guns, said police in Salem, Oregon. Sean Thomas Banks was arrested on charges of first-degree theft and official misconduct.
The Salem Statesmen Journal first reported Banks' case last week. Two women were alleged victims. Now more is publicly known about the allegations against him. Back in October 2015, Banks allegedly met up with a woman at the Salem home of her father, who recently passed away.
She asked Banks, who was on-duty, to handle her dad's substantial collection of firearms at the home, police said. The woman worried about leaving these there, so the deputy brought the weapons away in his patrol vehicle "for safekeeping." The thing is, Banks never gave the woman a property sheet or a receipt, said Salem police.
Instead of taking care of the firearms on her behalf, Banks sold five of them, cops said. All shotguns: a Beretta 12-gauge, Browning A5 20-gauge, Remington 100,  Weatherby Orion 12-gauge, and Winchester Model 23 XTR.  Police said they were actually running a separate forgery probe into Banks, and discovered that he was involved in firearms transactions they determined to be suspicious.
After first denying the theft, Banks admitted to that and the sales, cops said.
Update – August 6, 4:18 p.m.: Walter Todd, an attorney representing Banks, returned a Law&Crime request for comment, but explained he couldn't comment on the case.
[Mugshot via Linn County Sheriff's Office]
Have a tip we should know? [email protected]