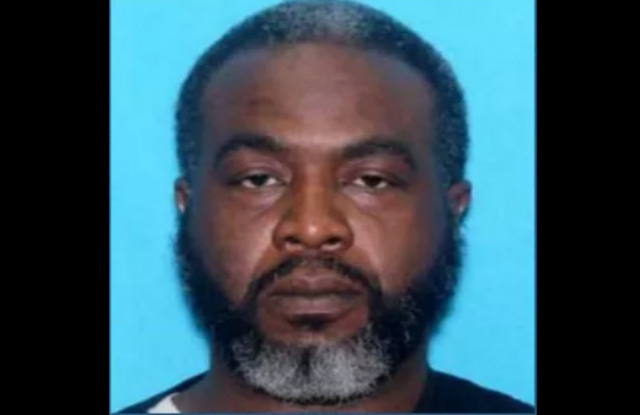 A man wanted in connection with a child porn video that's circulated on social media has been arrested in Alabama.
Germain Moore turned himself in to the Millbrook Police early Tuesday morning after a warrant had been issued for his arrest, WSFA-TV reported. He was charged with sexual assault of a child, distribution of video depicting the assault, and first degree criminal sexual conduct. More charges are expected.
In addition to the charges in Alabama, the 44-year-old was wanted in Detroit for multiple felony charges where he is suspected to have sexually abused three girls under the age of 13 over the course of six years.
His fiancee, Tonya Moore, has been also been arrested on charges of interfering with prosecution after allegedly not cooperating with the investigators. "Basically she chose him over her children," Lt. Brooke Walker of State Bureau of Investigation, told Al.com
The disturbing video shows a young girl performing oral sex on an adult and has been shared widely on social media. Thousands of well-meaning people forwarded the video in outrage and hope that the suspect would be identified, contributing to its spread. Authorities urged anyone that has received the video to report and delete it immediately, and warned that anyone sharing the video may be criminally charged as well.
Earlier on Monday, the Montgomery Police Department arrested and charged 42-year-old Jerrell Washington with one count each of possession and dissemination of child pornography in connection with the video. More arrests may occur as the investigation continues.
The girl in the video, who's age has not been released, has been located and is safe. "She's got a long road ahead of her," Walker said. "This poor little girl is going to be victimized by this the rest of her life."
[Image via Detroit Police Department]
Have a tip we should know? [email protected]